Gaara Goes on a Quest to Find the Perfect Wedding Gift in 'Naruto Shippuden' Episodes 496 & 497
"Naruto Shippuden" has been counting down the days to Naruto and Hinata's grand wedding by featuring their friends' various ideas on love and marriage while they each try to find the best congratulatory gift for the couple.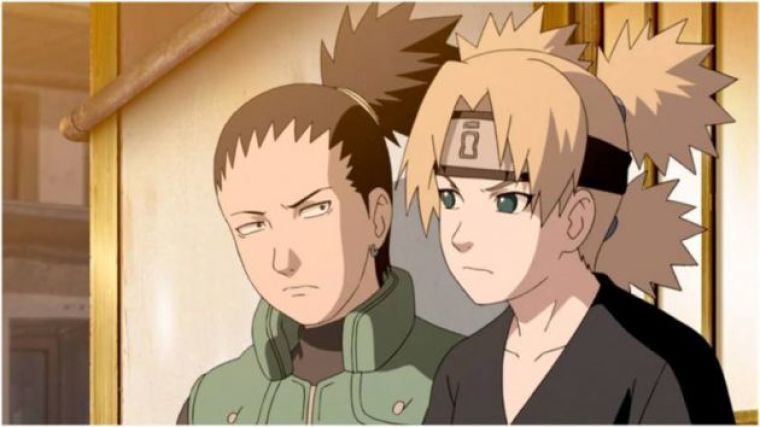 Even without knowing the consequences of a half-baked idea, everyone in Konoha has been giving the mission set out for them by the Sixth Hokage, Kakashi, with everything they've got. Even Lee's dumbbell and Tenten's kunai gift ideas were done out of love, although these probably won't win them a pass to attend the wedding.
After episode 496, Team 10's Choji and Shikamaru may be leading the guest list with their special dinner and honeymoon gift ideas respectively. And Sakura and Ino, who have finally agreed to work together to pick out the best gifts, may not be too far behind. On top of this, Shikamaru and Temari may have reached a significant level in their relationship in the process, which could very well lead to the two of them marching down the aisle in the near future.
The official preview for the next episode takes the narrative outside of Konoha as it focuses on the Fifth Kazekage Gaara's attempt to figure out the best gift to give to Naruto and Hinata. Hidden Cloud Village's resident jinchuriki, Killer B, will be on hand to help, along with Konoha's Team Guy. There is also a scene wherein Gaara comes to Ichiraku Ramen to ask Iruka for some advice.
There are only 22 days left before the big day. What kinds of odd gift ideas will this group eventually come up with? It will be quite a treat for fans who have read the source material since this particular event was not in the light novel.
"Naruto Shippuden" episode 497 airs on Thursday, March 2, at 7:30 p.m. EST on TV Tokyo.
In other news, series creator Masashi Kishimoto recently spoke with the "Weekly Shounen Jump" magazine regarding the upcoming spinoff "Boruto: The Next Generation."
"As it went along, the Naruto stop kept getting more introspective and darker and darker. So for Boruto, I want it to be a little bit more happy and fun. Something that the younger boys and girls can also enjoy," Kishimoto said.
Fans can expect to see the adventures and misadventures of Naruto's son, Boruto, in April.