NASA Banning 'Jesus,' Censoring Christian Employees' Religious Speech, Workers Claim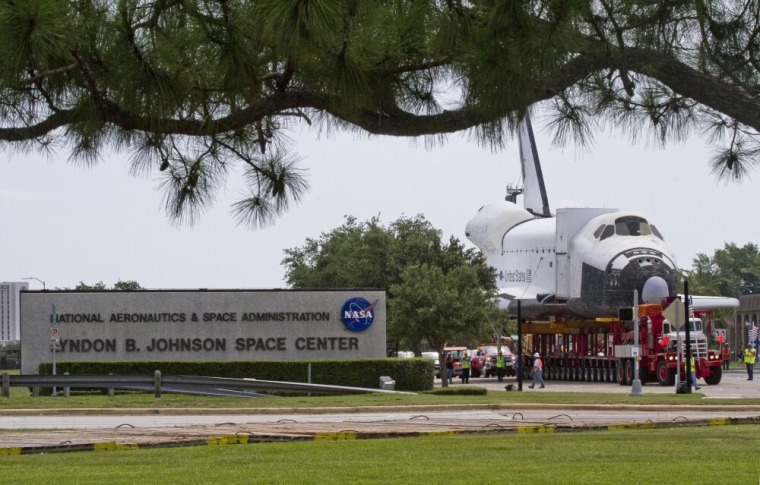 NASA's Johnson Space Center in Houston, Texas, has been accused of censoring religious speech among its Christian employees, including banning the name Jesus.
The JSC reportedly told employees last year that the name "Jesus" could not appear in newsletters pertaining to the Praise and Worship Club that meets during the lunch hour.
"NASA has a long history of respecting the religious speech of their employees, including defending, in court, the astronauts who read the biblical account of creation while orbiting the moon. That tradition should continue here," said Liberty Institute Senior Counsel Jeremy Dys to The Christian Post in an interview Tuesday.
Dys is alluding to the 1969 case O'Hair v. Payne, in which atheist activist Madalyn Murray O'Hair sued NASA for allowing Apollo 8 astronauts to read Genesis 1 while in orbit; NASA defeated the suit.
"We decided to get involved because we are committed to upholding the right to free religious expression for all Americans, including government employees," he added.
The Texas-based Liberty Institute along with attorneys from the firm Fish & Richardson sent a letter to NASA JSC on Monday in response to the censorship.
"NASA JSC's censoring of the club's religious viewpoint is a violation of federal law and the First Amendment," stated the demand letter. "Any assertions by NASA JSC that allowing the JSC Praise and Worship Club to use the name 'Jesus' in the club's advertisements violates the Establishment Clause have been repeatedly rejected by the Supreme Court."
The demand letter went on to cite the Religious Freedom Restoration Act, arguing that "there is no compelling governmental interest here that would permit NASA to substantially burden the free exercise of religion of the JSC Praise and Worship Club and its individual members."
"The only known interest articulated by NASA JSC to-date is a vague suggestion that the appearance of one name — 'Jesus' — could render the entire publication "sectarian" and somehow violate the Establishment Clause of the First Amendment to the United States Constitution," continued the letter.
"We fail to see how such a mention in an advertisement that is tied specifically to the JSC Praise and Worship Club connotes state sponsorship, endorsement, or establishment of religion."
According to Dys, as of Tuesday the attorneys have not received a response from NASA regarding their demand letter on behalf of the club.