NASA Kepler Shortlists 20 Most Earth-like Planets That Could Be Habitable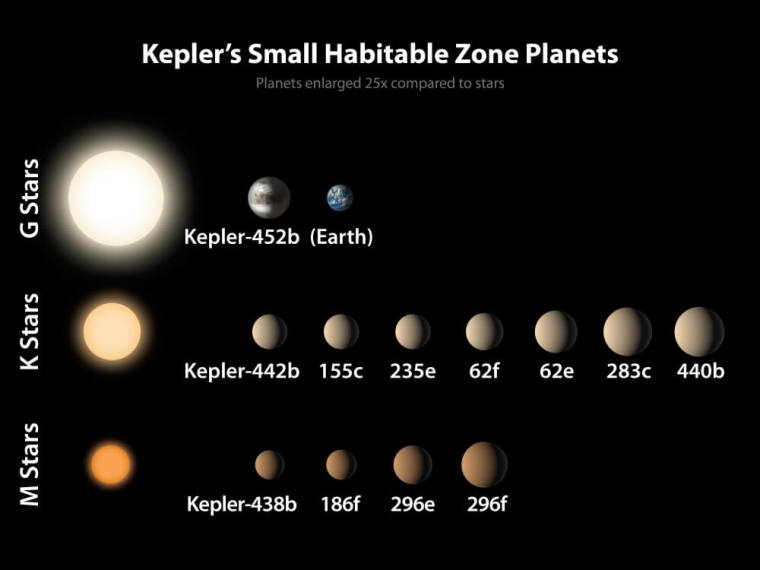 Looks like the hunt for a second Earth may be sooner than expected, as the NASA Kepler mission drew a short list of 20 potential habitable rocky planets that can hold water, or even alien life.
"A Catalog of Kepler Habitable Zone Exoplanet Candidates" determined 216 Kepler planets within the "habitable zone," or the area around a star where a planet can hold liquid water. After three years of observation, the team concluded that 20 of the candidates are most Earth-like.
The Kepler Mission is NASA Discovery mission # 10, is tasked to look for Earth-sized planets within or near a habitable zone, and which stars have such planets.
Determining habitable planets
Stephen Kane, associate professor of physics at the San Francisco State University and lead author in the study, stated that cataloging these candidates is important for follow-up studies to determine whether they are indeed habitable.
And the boundaries of the habitable zone are important, the study showed. If the planet is too close to the sun, like Venus, it will be subject to a "runaway greenhouse gas effect," wherein oceans evaporate entirely. Meanwhile, if the planet is too far, the water will freeze over, as with Mars.
In order to ascertain the likelihood of being habitable, the researchers separated the planets into two interpretations of the habitable zone: conservative and optimistic, after which they sorted them according to size: rocky planets to gas giants.
Potential moons and planets
The research also determined that the distribution of Kepler planets is the same both within and outside the habitable zone, suggesting that the universe is teeming with potential moons and planets that can possibly hold life.
The 20 planets shortlisted for the category-rocky surface, conservative habitable zone--are those likely to be most Earth-like, according to the study. Kane has already began intensive studies on these planets.
The research involved various international institutions and researchers from NASA, Arizona, Caltech, University of Hawaii-Manoa, the University of Bordeaux, Cornell University and the Harvard-Smithsonian Center for Astrophysics.
Further studies
In a report in San Francisco News, Kane said that there are a lot of planetary candidates that can be studied across the galaxy.
He also added that the study could be a really big milestone in answering the question about alien life in the universe and how many planets there are out there that are like Earth.