Nashville pastor Scott Sauls placed on leave following investigation into his conduct: 'I have hurt people'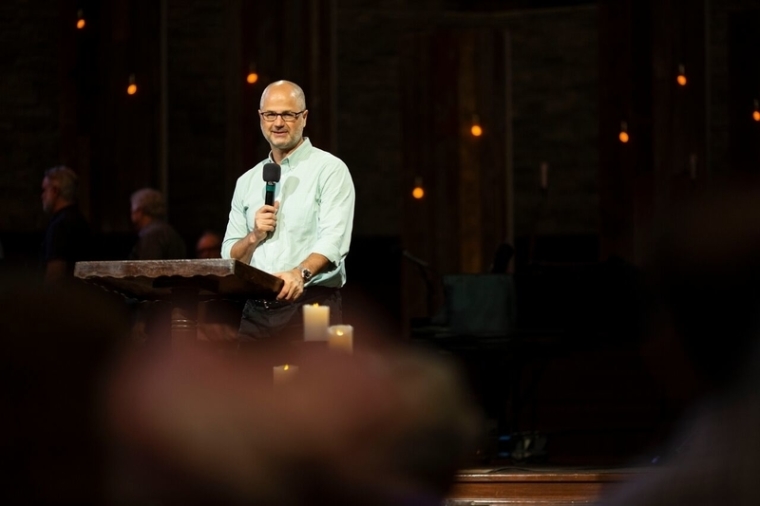 Nashville-based pastor and bestselling author Scott Sauls has been placed on an indefinite leave of absence from his position as pastor of Christ Presbyterian Church.
The announcement was made Sunday during a member meeting at the church, a prominent Presbyterian Church in America congregation, Religion News Service reported.
According to the outlet, the decision to place Sauls on leave followed an investigation into his conduct as a leader by Christ Presbyterian and the Nashville Presbytery. The investigation was initiated after a group of former church staff members sent a letter raising concerns about the pastor's behavior.
Sauls apologized to the congregation in a video message for his unhealthy leadership style that caused harm to both his staff and the church, RNS reported. However, he made it clear that he had not been involved in any sexual scandal or substance abuse. 
"I verbalized insensitive and verbal criticism of others' work," he said, according to RNS. "I've used social media and the pulpit to quiet dissenting viewpoints. I've manipulated facts to support paths that I desire."
"I am grieved to say that I have hurt people," he said. "I want to say to all of you that I am sorry."
During his leave of absence, Sauls reportedly plans to seek counseling and engage in repentance.
At the member meeting, the church's elders also acknowledged their own failures in allowing an unhealthy culture among the staff. They expressed hope that the leave would bring about healing and reconciliation.
Sauls' status as a pastor will be reviewed by the Nashville Presbytery at an upcoming meeting. 
Sauls, who is married with two daughters, previously served as the lead and preaching pastor at Redeemer Presbyterian Church in New York City alongside Pastor Tim Keller. He has also planted and pastored churches in Kansas City and St. Louis, according to his bio.
Sauls has authored six books, many of them touching on topics including joy, shame, anxiety and depression. His 2022 book,A Gentle Answer, offers a vision for how Christians can practice gentleness in a culture largely defined by outrage and cynicism. 
In a 2018 interview with The Christian Post, Sauls stressed the importance of pastors having accountability and warned that church leaders often become more susceptible to isolation and moral failure as their ministry grows.
"The bigger your church becomes, you begin to have more fans and admirers than you do actual friends," he said. "It's really important to be surrounded by people who are close enough to you, that they can express concern with you and your character and help steer you toward Christ. Pastors need to welcome this kind of friendship, community, and accountability."
In recent years, a number of reports involving alleged abuse of authority by leaders in churches and ministries have made headlines.
In 2020, the board of the church planting group Acts 29 voted to remove CEO Steve Timmis from the global church planting network after investigating accusations about his alleged "abusive leadership" style.
In 2019, James MacDonald was ousted from Harvest Bible Chapel due in part to allegations of financial abuse and bullying. 
Most publicly, in 2014, Mark Driscoll, the former pastor of the now-defunct Seattle megachurch Mars Hill, was forced to resign from his position following accusations of bullying and fostering an abusive work environment.
Ronnie Floyd, senior pastor of Cross Church of Northwest Arkansas, previously told CP that pastors, just like everyone else, are not exempt from spiritual warfare, and Satan loves to attack those who lead God's church.
He encouraged church members to "gather together and pray for your pastor, that there will be a shield of protection around him, and that he will be able to discern when something isn't right and flee from it like Joseph (in Genesis) did."