NBA Finals 2017 Ratings News: Despite Game 5's High Audience Share, Record Pales in Comparison to That of Superbowl 2017
NBA Finals 2017 Ratings News: Despite Game 5's High Audience Share, Record Pales in Comparison to That of Superbowl 2017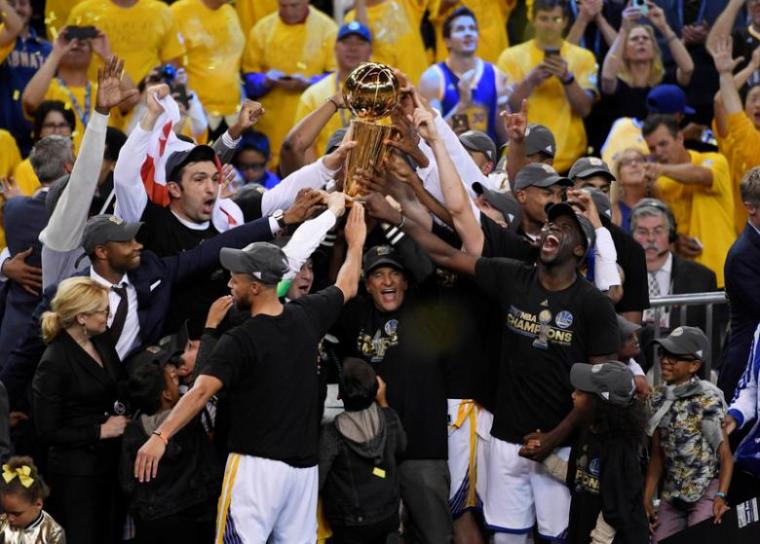 While the just-concluded NBA Finals 2017 heralded the Golden State Warriors as the champion, the sporting event also proved one thing other than the basketball might of the Warriors: The NBA games is slowly recapturing the American audience.
According to reports, this year's NBA Finals averaged 20.4 million viewers for each of the five of the supposedly seven games. Reportedly, Game 5, which featured the Warriors emerging as the champs, registered 24.5 million viewers and made the record of being the most watched NBA game since the 1998 finals that featured Michael Jordan.
However, some opine that despite the NBA Finals registering impressive figures in the ratings game this year, it is apparent that the American audience is still more into American football. In fact, even if it was already the NBA Finals, record shows that the sporting event's viewership was only slightly higher than that of a regular Sunday Night Football last year, which delivered an average rating of 20.3 million viewers.
If an average NFL game hooked more than 20.3 million Americans to their TV sets, it goes without saying that the Super Bowl event can do even more. Based on the record of Nielsen for this year's Super Bowl, the record set by the NBA Finals 2017 definitely pales in comparison as last February's sporting event made a record of 111.3 million viewers.
While 20.4 million viewers is not bad, it is pointed out that the NBA championship games were not in direct competition with other strong TV shows. On the other hand, Sunday Night Football has to go against other TV favorites, such as "The Walking Dead."
Despite what seems to be a resurgence of Americans' interest in professional basketball, based on the numbers, it is apparent that the NBA has still a long way to go before it can match the audience's adulation for American football.