NBC Faces Backlash for Publishing Claim That Christianity Is Used to 'Prop Up' White Supremacy on Easter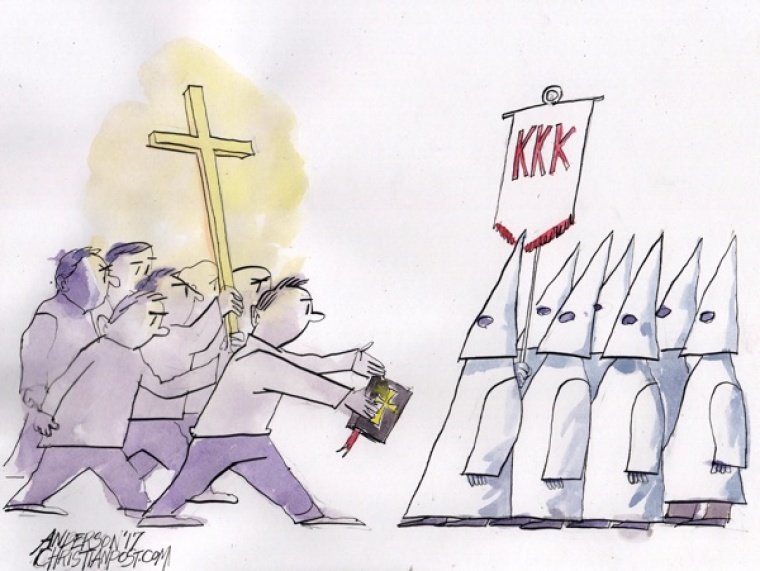 NBC News received much backlash on social media after it published an op-ed on Easter Sunday that contended that the Christian faith is being used to "prop up" white supremacy.
As Christians across the world celebrated the resurrection of Christ on Sunday, NBC News published an op-ed written by Christian author Jonathan Wilson-Hartgrove, titled "Christians must remember how easily and often our faith is used to defend white supremacy."
"As a white evangelical in America, I can't celebrate Easter in 2018 without working to reclaim the concept of redemption," a subheading for the article states.
Wilson-Hartgrove, who authored the 2018 book Reconstructing the Gospel: Finding Freedom From Slaveholder Religion, warned that Christians must "reclaim redemption from those who would use it to prop up white nationalism and bigotry."
Although faith played a major role for abolitionist and civil rights heroes throughout United States history such as Martin Luther King Jr. and Frederick Douglass, Wilson-Hartgrove explained that history shows that stories of faith have also been used for "evil in our world."
"Any serious attempt to grapple with American history must acknowledge that faith has played a role on both sides of our major struggles — among the abolitionists and the defenders of slavery in the 19th century; among civil rights activists and segregationists in the 1950s and 1960s," Wilson-Hartgrove wrote.
In his op-ed, Hartgrove mentioned the Colfax Massacre of 1873, where over 150 black men were killed by southern White Democrats in Colfax, Louisiana. Wilson-Hartgrove stated that the Christian "redemption narrative" was pushed during the 1876 election to capitalize on white fear in an effort to suppress black political power.
Wilson-Hartgrove continued by arguing that "Christianity's redemption narrative" is being "deployed again toward disparate visions of what kind of nation America should become."
"As a white evangelical in this land, I can't celebrate Easter in 2018 without working to reclaim the concept of redemption from the forces that attempt to use my faith and its founding stories to defend white supremacy," Wilson-Hartgrove claimed as he railed on white evangelicals for supporting President Donald Trump in large numbers during the 2016 election.
"Trump's own slogan — 'Make America Great Again' — is a redemption story in a nutshell. It assumes a fall from which must now be saved. It may be tempting for some to point to 2008 and hang this white anxiety on America's first black president. But Barack Obama, as a person, remains too popular among all Americans for this theory to be true," Wilson-Hartgrove added. "No, the redemption narrative that gave us Trump is not so much about Obama as it is about the black, brown and younger white coalition that made Obama's presidency possible."
American political writer and editor of Commentary magazine John Podhoretz also responded to the op-ed in a tweet.
"Yes this is the perfect Easter oped. Good work, NBC Think. Or should I call you NBC Schmuck?" Podhoretz wrote.
Popular Fox News Todd Starnes columnist called the Wilson-Hartgrove op-ed "low even for the Christ-haters at @NBCNews."
Caleb Howe, editor-in-chief of the conservative political blog Red State, seemed to imply a double standard in NBC News' coverage of Easter versus that of its coverage of the Muslim holy month.
"[M]an I can't wait to see what you're supposed to remember on Ramadan," he wrote in a retweet of the op-ed.
It should be noted that many white evangelicals voted for Donald Trump in 2016 after supporting other presidential candidates in the Republican primary election.
Faced with the realistic choice of Democrat and staunch late-term abortion supporter Hillary Clinton or Trump (who promised to appoint pro-life justices and protect religious freedom), many evangelicals voted for Trump for political reasons, not racial.