Nearly $400K Raised for Officer Darren Wilson Online; More Than Fund for Slain Teenager Michael Brown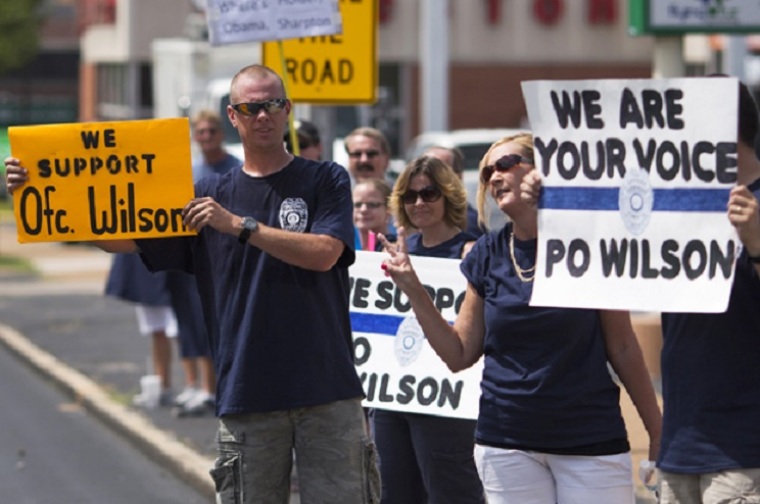 Supporters of Ferguson police officer Darren Wilson, who fatally shot unarmed teenager Michael Brown three Saturdays ago, have donated nearly $400,000, as of Tuesday morning, through the fundraising website gofundme.com to help the embattled officer.
A similar fundraising effort on the fundraising platform to help the family of the teenager prosecute Wilson for Brown's death, however, has generated just over $260,000 in donations as of Tuesday morning after 12 days.
The first fundraising campaign that was launched on the website to support Wilson raised $234,910 and was shut down after eight days. A second campaign launched five days ago and has already raised nearly $165,000.
Wilson's online support was initiated by the Support Darren Wilson community on Facebook, which has nearly 72,000 members who have been sharing words of encouragement for the officer there.
"Officer Wilson know this, you are not alone in all this, you have God and thousands of people behind you. … My prayers are with you and your family," said supporter Carol Wilson.
Encouragement for Wilson has also come from businesses like Russell's Appliance Mart in Oklahoma and law enforcement officers from across the country like Steve Francisko from Illinois.
"Officer Wilson, I'm Illinois Conservation Police Officer Steve Francisko (1F-20 radio call sign). On opening day of firearm deer season 2013, I was involved in a deadly force encounter while backing up a state trooper on I-88 near Sterling, Illinois (look me up on YouTube to verify that if you'd like). In my opinion, you did your job as you were trained and acted correctly, given the situation. It will seem like an eternity until the investigation is complete and the state attorney makes the call that you were justified in your actions AND YOU ARE CLEARED," wrote Francisko.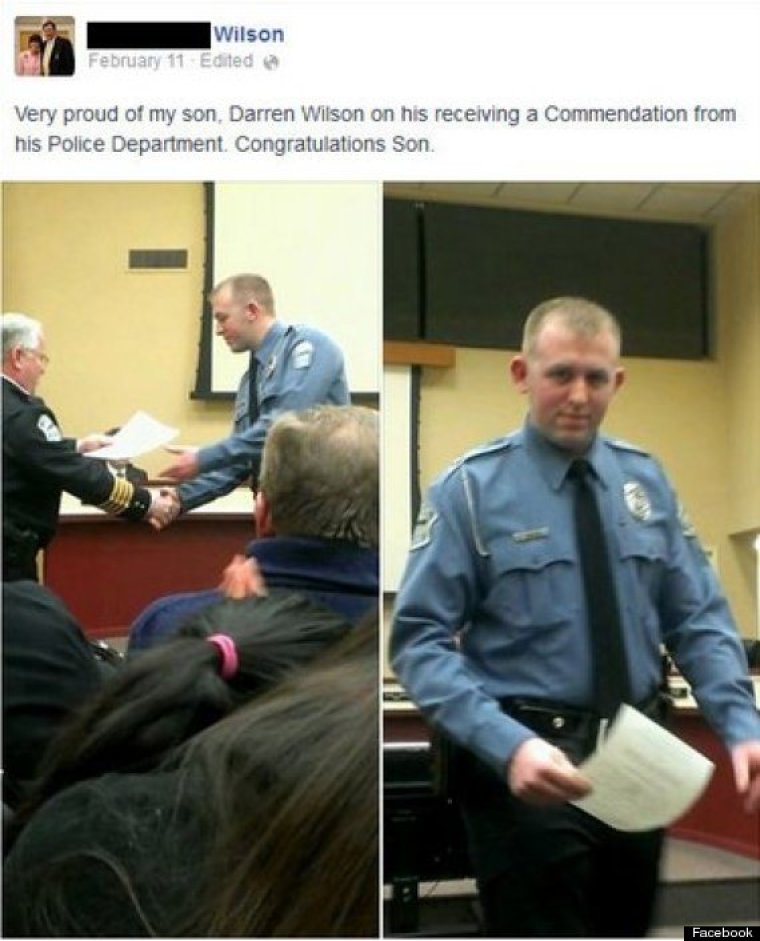 "In the meantime, the best advice I can give you is to stand tall, keep your head up and be proud you had the courage to do your job and live. I support you 100 percent. I believe you will be vindicated at the end of all this … I fully believe you WILL be recognized for your heroic actions as well at the end of this ordeal. May God bless you and your family during this most difficult time, and I pray you heal up well and find some peace. There are literally thousands of people pulling for you, and doing it taking the high road!" he ended.
Despite their support for Wilson, however, the administrators of the page shut down activity in the community on Monday out of respect for 18-year-old Michael Brown's grieving family as they buried their son and asked that the officer's supporters show respect as well.
"The Darren Wilson Support admins have made a decision to shut down the page during Michael Brown's funeral. We want to give our respects to the family. We ask that you please understand and respect this time for his family," noted a post on the page Monday.