Nearly 60% of Millennials 'Disapprove of Obama,' Want US Troops Sent Back to Iraq to Fight ISIS, New Poll Says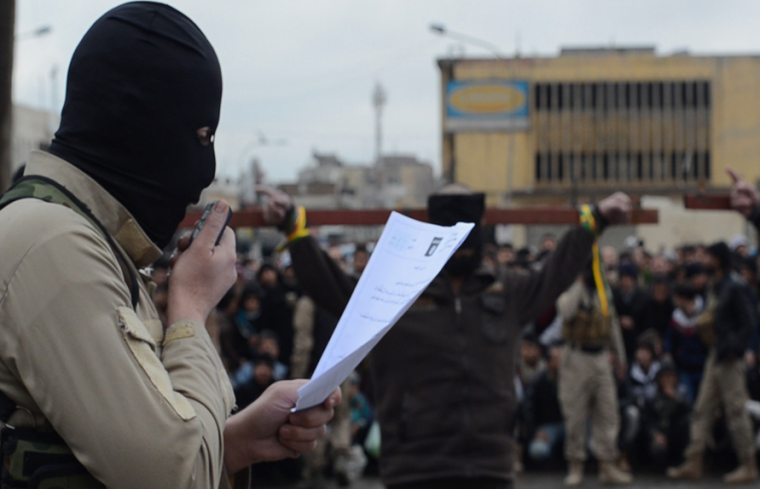 Almost 60 percent of millennials "disapprove of the Obama administration's management of the rise of ISIS," and support sending U.S. ground troops back to Iraq to fight the terror group, according to a recent poll by the Harvard Institute of Politics.
The Harvard Public Opinion Project's spring survey found that 57 percent of 18 to 29 year olds said they "support the U.S. sending ground troops to participate in a military campaign against ISIS;" while 40 percent of millennials polled said they oppose increasing military intervention.
The survey also reveals that in just one year, "support has grown by 10 percentage points for the U.S. to 'take the lead in solving international crises and conflicts,' (35 percent in March 2015; 25 percent in March 2014)."
Harvard's survery, however, also found that "only 23 percent of young Americans support preemptive attacks on potentially hostile nations." But support for this, too, has increased by 7 percentage points in one year when millennials were asked if they agree or disagree with this statement: "it is sometimes necessary to attack potentially hostile countries, rather than waiting until we are attacked to respond."
Millennials' support for sending U.S. troops to fight ISIS seems to match up with the overall opinion of the country based on a similar poll issued by ABC News/The Washington Post in September 2014. The survey found that 53 percent of all age groups backed sending U.S. troops to fight ISIS.
A CBS poll from February also showed that 57 percent of Americans favored sending U.S. troops into Iraq and Syria to fight ISIS.
Support for sending troops to combat ISIS seems to be growing as an October poll by CBS showed a more divided stance as 47 percent favored U.S. involvement and 46 percent opposed it.
President Barack Obama said in August of last year that the U.S. government will be "working with our international partners to provide humanitarian assistance to those who are suffering in northern Iraq wherever we have capabilities," but also said that will happen "without committing combat troops on the ground.
In February he sent a proposal to Congress requesting the use of military force against the terrorist group. However, this force did not include the use of ground troops.
"I am convinced that the U.S. should not get back into another ground war in the Middle East — it's not in our national security interest and not necessary for us to defeat ISIL," said Obama during a press conference.
Obama's joint resolution, "Authorization for Use of Military Force against the Islamic State of Iraq and the Levant," did not give the military the authority to use "enduring offensive ground combat operations," and only authorized the use of U.S. military force in the region for three years.
ISIS' influence, however, is growing throughout parts of the world as the Nigerian-based radical Islamic group Boko Haram recently rebranded itself as ISWAP to fit more closely the Islamic State.
The acronym, which stands for Islamic State's West Africa Province, comes a month after the Nigerian terror group's leader, Abubakar Shekau, pledged allegiance to ISIS. The group's former name Boko Haram meant "western education is forbidden."
This new alliance will give ISIS significant influence in North Africa.