Nepal Quake: Over 3,700 Dead; Disaster Expert Fears 'Total Destruction' in Areas Near Epicenter
The death toll from Saturday's 7.9-magnitude earthquake and subsequent aftershocks in Nepal has climbed to over 3,726 people and is rising by the hour, officials say. Rescue workers also shared fears that some areas have suffered "near total destruction."
"Some of the initial surveys that we're hearing of from the zones closer to the epicenter talk about total or near total destruction," Jeremy Konyndyk, director of the Office of Foreign Disaster Assistance for USAID, told CNN.
The capital of Kathmandu has suffered heavy damage, with reports of people still buried inside the wreckage of their homes, and hospitals overflowing with patients and running short on medical supplies. Rescue workers have been helped on Monday by improved weather conditions, after efforts had been hampered repeatedly over the weekend.
Officials said the death toll is likely to keep rising, however, with information about the damage to more rural settlements across the country hard to come by because of blocked roads and unreliable communications.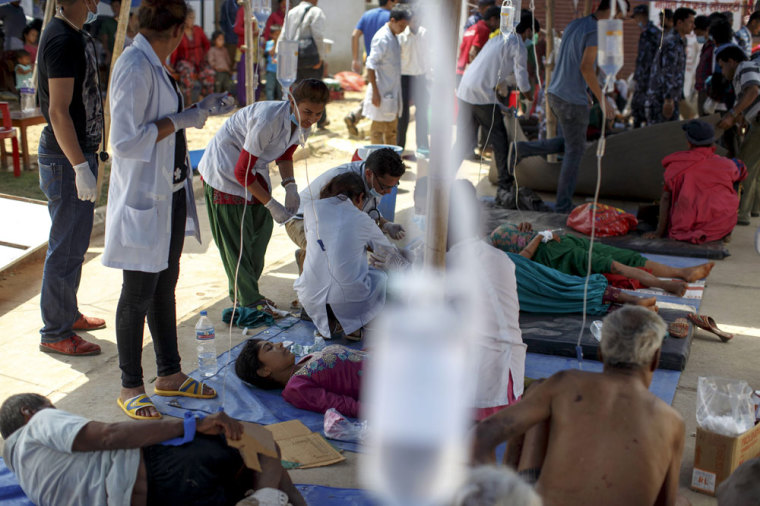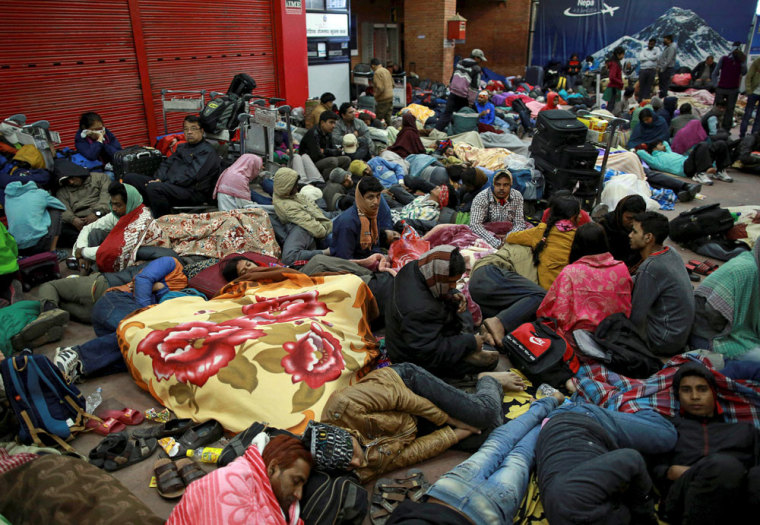 View Photos
At least 6,500 additional people are believed to have been injured in what is the worst earthquake to hit Nepal in over 80 years.
"Villages like this are routinely affected by landslides, and it's not uncommon for entire villages of 200, 300, up to 1,000 people to be completely buried by rock falls," said Matt Darvas, spokesman for Christian aid group World Vision.
Udav Prashad Timalsin, a senior official in Gorkha district near the earthquake's epicenter, told The Associated Press that close to 70 percent of the houses in the area have been destroyed.
"Things are really bad in the district, especially in remote mountain villages," Timalsin said. "There are people who are not getting food and shelter."
BBC's Sanjoy Majumder reported from Kathmandu that children are especially vulnerable at this time, as hundreds of thousands of survivors are forced to shelter out in the open in basic tents with little protection.
"Water is becoming scarce and there are fears that children in particular could be at risk of disease. Even residents of some of the city's smarter neighborhoods are sleeping on carpets and mattresses outside their homes," Majumder said.
"Aid flights are coming in rapidly and in fact Kathmandu airport is running out of parking bays, so many aircraft are having to wait before getting permission to land," he added.
"And at the Pashupatinath temple, one of the city's oldest, cremations have been taking place since the morning. As the death toll rises, the authorities are keen on disposing of the bodies as quickly as possible to prevent a health hazard."
UNICEF said that close to 1 million children are in need of urgent humanitarian assistance, and said that it is sending staff and emergency supplies to the affected areas.
A number of Christian relief groups are also sending emergency teams and supplies to the region, including Christian Aid, Samaritan's Purse, and Convoy of Hope.
"Nepal is one of the poorest countries in the world and is not well equipped to respond to a disaster of this magnitude," said Hal Donaldson, president and co-founder of Convoy of Hope. "Because the need is so great we are calling on all our friends to help us help those who are suffering."
Pope Francis called on believers to pray for the victims during his address at Saint Peter's Square on Sunday.
"May they be supported by fraternal solidarity," the pontiff said about all those affected by the disaster.
Francis also prayed "that the Blessed Mother would be close those affected by the earthquake, and led the crowds in reciting the Hail Mary," Vatican Radio reported.