New Film 'Because of Gracia' Sheds Light on Christian Persecution in High School (Exclusive Clip)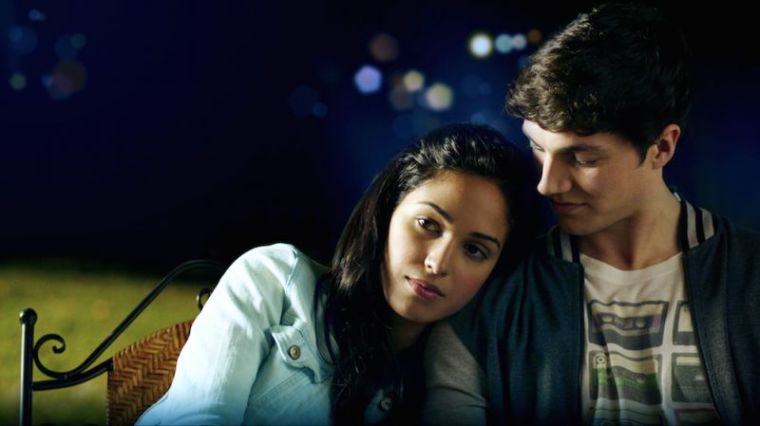 An exclusive clip of the upcoming movie "Because of Gracia" was released and depicts the moment when lead actor Chris Massoglia comes out of the "Christian closet" in high school and professes his love for Jesus Christ in spite of all of the persecution he has seen some of his Christian classmates face.
"Because of Gracia" will hit theaters Sept. 15, with a lead cast featuring American Idol's Moriah Peters, who is well known in the Christian music industry, and newcomer Massoglia.
In a new clip released exclusively by The Christian Post, Massoglia's character, Chase, performs a spoken word piece about Jesus. The scene is pegged his "coming out" moment of being a closet Christian as he stands in front of the majority of his secular classmates.
"See, I believe Jesus is the greatest man who ever lived because when my depression was choking me, Gandhi wasn't the one to show me love, when I was drowning in my own imperfections it was Jesus that brought me up out of that pit," he passionately recites as tears roll down his face.
The poem is so moving that it compelled New York Times bestselling author Lorilee Craker to write a corresponding Spoken Word article about the scene. The veteran entertainment writer is known for authoring 14 books, including her New York Times bestseller Through the Storm with Lynne Spears (Britney Spears' mom).
"The character of Chase, Chris Massoglia, from 'Because of Gracia' is the perfect example of how someone who feels powerless and intimidated can break loose from his inhibitions through spoken word. At first, Chase, a high school senior, is riddled with self-doubt and plagued by awkwardness. He sets the bar low, just wanting to skate through high school with a minimum of drama. To him, this means not calling any attention to himself," she wrote in a letter shared with The Christian Post.
"The only problem is, Chase was created for so much more than just avoiding conflict and in so doing really avoiding life itself. Filled with fear at the thought of sharing his faith with his classmates, Chase nonetheless has been working privately on some spoken word poems. Emboldened by his friends Obi, Brett Simes, and Grace, Moriah Peters, Chase's reserve breaks wide open and out comes his story and his testament, first told around a bonfire with his closest friends, and then in front of his classmates in a debate class. It's one of the most persuasive moments in the film, as it shows the power of speaking your story."
According to the film's synopsis, "Because of Gracia" follows the "intertwining lives of two couples who explore dating and friendship along dissimilar lines, leading to courage and transformation for one teen and personal crisis for the other." The film touches on the very serious topics of abortion, teen pregnancy and the evolution debate which oftentimes takes place in a public school.
Earlier in 2017, Massoglia sat down at NRB with CP to discuss some of the other hot button issues discussed in "Because of Gracia."