New Film 'Persecuted' Warns of Abuse of Gov't Power, Religious Persecution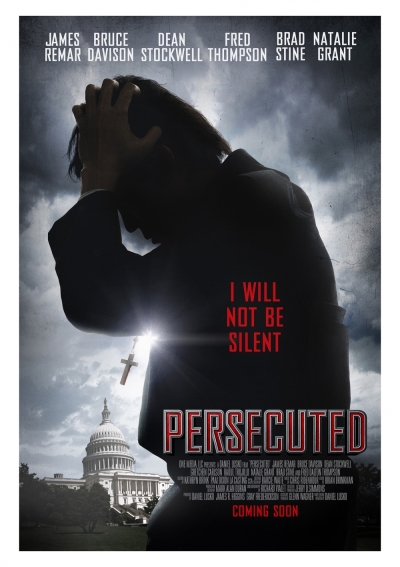 WASHINGTON — "Persecuted," a new film that will be released on May 9, is a thriller with a political message about religious persecution and the abuse of government power.
While Hollywood is better known for making films with a liberal point of view, "Persecuted" was unabashedly made from writer, producer and director Daniel Lusko's conservative viewpoint.
"We as a nation are perilously close to losing freedom of speech and freedom of religion and everyone we've shown the film to has remarked on how easily the plot of 'Persecuted' could actually take place — or perhaps already has and was covered up," Lusko said.
The Christian Post was invited to a pre-screening of the film Monday in Washington, D.C., that was also attended by several members of Congress. There will also be advance screenings at the National Religious Broadcasters Convention later this month and at the Conservative Political Action Conference in March.
If "Persecuted" had been made in the 1960s, the protagonist might have been an anti-war liberal. In 2014, though, the hero is an evangelical preacher, thus reflecting the concerns about the abuse of government power that are currently more commonly found on the right, instead of the left, of the political spectrum.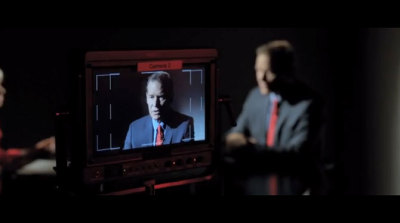 On the surface, "Persecuted" plays out like many government thrillers. Similar to movies based upon Tom Clancy novels, it has a hero with limited resources faced off against corrupt politicians and government officials. Central to the plot, though, is an effort by the president and his cronies to pass the "Faith and Fairness Act," which would be similar to a "fairness doctrine" for religious groups. If this law were passed, religious broadcasters would be required to present all religious points of view when presenting their own point of view.
The notion that such a law could actually be passed in the United States is not out of the realm of possibility, Jordan Sekulow, executive director of the American Center for Law and Justice, explained to The Christian Post. The law is similar to a resolution that was passed at the United Nations about the defamation of religion.
"It's backed predominantly by Islamic countries, but in the name of tolerance, so that they can criminalize defamation or defamatory speech so that you effectively become a criminal if you say Jesus is the only way, that becomes criminal. So it's real," Sekulow said.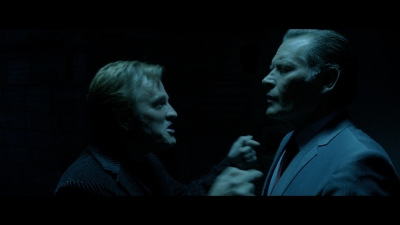 The ACLJ is helping to promote the film and Sekulow has a small role as a reporter.
"I dedicated my small part, and why we're behind the movie, to Saeed Abedini, an American imprisoned in Iran that we represent," he added.
In addition to the abuse of government power, the film is also about the corruption of religion. Some of the film's "bad guys" are government officials while others are church officials who accept government benefits for financial gain.
The lead role is played by award winning actor James Remar, who has been in "X-Men: First Class" and "Django: Unchained." His main rival in the film is Oscar-nominated actor Bruce Davison, who has been in two "X-Men" films and "Lost."
The cast also includes Dean Stockwell ("Battlestar Galactica" and "Quantum Leap"), Brad Stine (dubbed "God's Comic" by The New Yorker), Raoul Trujillo ("Apocolypto" and "Cowboys and Aliens"), and Christian singer Natalie Grant. Fred Thompson, star of "Law and Order," former U.S. senator and 2008 presidential candidate, plays the hero's father in the film.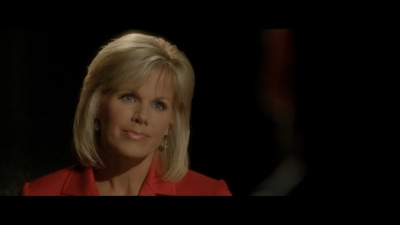 Fox News' Gretchen Carlson also has a small part in the film as a reporter.
"These are issues I have talked a lot about on Fox News and they're central in my life too. I'm a Christian and oftentimes felt the negativity of speaking openly about that," Carlson told The Christian Post.
Because she is outspoken about her faith, Carlson added, she experiences both encouragement and derision.
"It's really ironic because when people see me on the street, if they happen to recognize me from Fox News, the thing they say to me is, 'thank you for standing up for the values and ideals that I believe in with my family,' ... and yet, that seems to be what I'm mostly criticized for as well. It's interesting, the dichotomy that goes on in society," she said.