CP Exclusive: NFL Player Quintin Demps Creates Faith Based Music Competition for Singers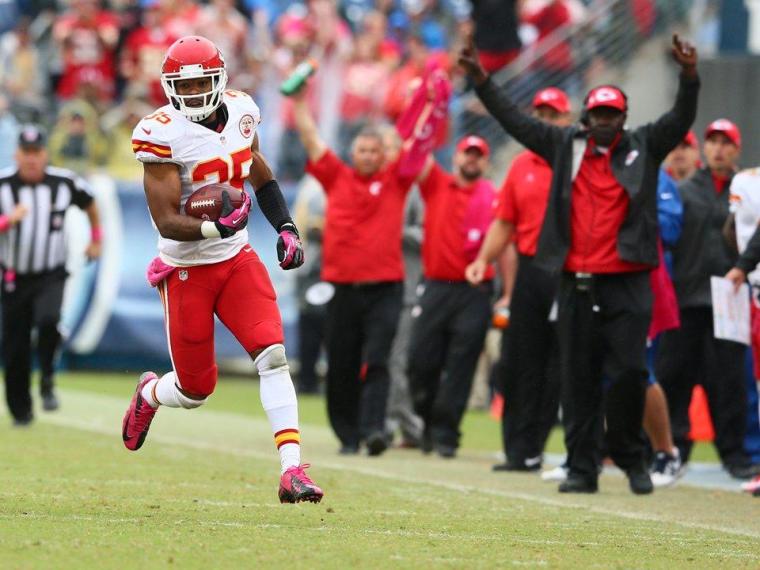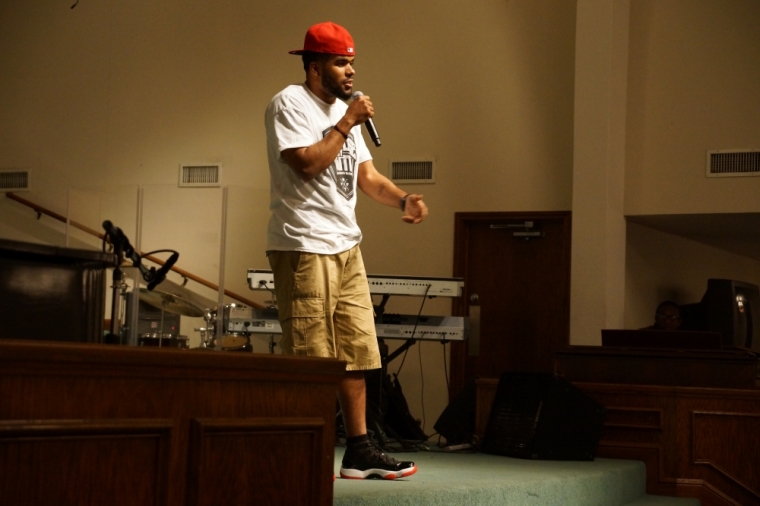 View Photos
Quintin Demps is not your average NFL player, he is also the creator of the Purpose By Faith record label who hopes to use the platform to inspire others and make dreams come true.
The Kansas City Chiefs safety, 28, is on fire for Jesus, which has inspired him to re-ignite his passion for music by creating his independent record label. While the 2014 NFL regular season will not begin until next September, Demps is manning a different type of competition off of the football field in an attempt to combine his passion for music and faith.
The football player, who moonlights as rapper and writer "Q," has opened up a talent competition for singers who are interested in being featured on his upcoming album, which is slated for a Summer 2014 release. Demps is challenging serious singers who are passionate about faith-based music to submit 15-second video clips showcasing their abilities to his Instagram, Facebook or Twitter accounts.
Not only will the winner be given the opportunity to receive an all expense paid trip to Houston, Texas next month for a studio session, but Demps will take the individual to dinner, a church service and the Winter Jam Concert in his home state.
Demps said he hopes the opportunity will change somebody's life, especially people who may be overlooked by mainstream record labels.
"You know I'm really passionate about helping somebody pursue their dream (and) pursue their purpose, so I think it was important for us just to come with a significant opportunity," he told The Christian Post. "I didn't do the label just for me. But I do want to put some music out and I'm going to fall back and kind of be the man behind the scenes running the label. I just want to give people the chance and the opportunity to make their dreams come true."
Although Demps has been writing music since he was 9-years-old, music took a back seat after college when he got drafted to the Philadelphia Eagles. While the opportunity to play professional football is the dream of countless young men, Demps soon learned the harsh realities that came along with the NFL after being cut from multiple teams.
However, the Christian athlete insists that God used those experiences for a greater purpose.
"(Purpose By Faith) came about when I was kind of bouncing around from team to team and with that I've been cut a couple times. With being cut, you face the reality of 'ok what's next if not football'," Demps recalled to CP. "So I asked God what he would have me do. I thought football was the answer... And so I got cut and pursued a purpose. I felt the need and reignited that passion for music, but to do it for His kingdom."
Demps, a husband and father of three, chose to answer God's calling by creating his Purpose By Faith label. However, he admits that it hasn't been easy cultivating his passion for music while balancing his other duties.
"It's hard for me to do music because of my profession," he admitted to CP. "I've got a wife and three kids so I don't have a lot of time with them, so it's not all I really do."
Still, Demps works hard to pursue the artform while focusing on his craft and vision. However, he will not deny that God has also been using football to mold him throughout the years.
"I don't think anything happens by coincidence. I just feel like the Lord has been really using football to show me some things, to show me who I am really," Demps revealed to CP. "He showed me how fragile life is. Some people just have a different road than others."
Although Demps was raised in a San Antonio, Texas household that was rooted in a biblical foundation, but he admits that it was not until college that he truly came to believe in Jesus for himself. However, it is that Christian faith that has kept Demps from giving into the pitfalls and temptations that come along with playing in such a high profile league.
"I think being rooted and grounded in my faith has kept me from giving up, it's kept me from being discouraged when things are going wrong, it's kept me from really becoming what I've been delivered from," Demps told CP. "I've been tempted to go back into some of the ways that I've been delivered from and really being grounded in the Word has kept me from backsliding in that area. So I just believe everything happens for a purpose and this is just my road."
The Christian athlete admits that his journey has not been an easy one thus far, but he is grateful to be in the position where he can think about inspiring others, leaving a legacy for his children and pursuing a purpose by faith.
"You know, my road is kind of difficult. Not a lot of guys can go down my road and still keep playing," Demps told CP. "So the grace of God has been keeping me and I'm just grateful."
Demps' talent competition ends on Thursday, Feb. 20, and the winner will be announced on Friday, Feb. 21. Those interested in entering or learning more can search for @QDemps on both Twitter and Instagram.
The NFL star recently released his new freestyle "My Conscience," which can be found on purposebyfaith.com.