Nicole Eggert Hospitalized: 'Splash' Dive Goes Badly Wrong for Actress
Actress Nicole Eggert has been hospitalized after attempting to perform a high dive on TV show "Splash."
The former Baywatch star failed in her complicated dive attempt and hurt herself after hitting the water hard on her back as she came down into the pool, according to reports, according to celebrity new website TMZ.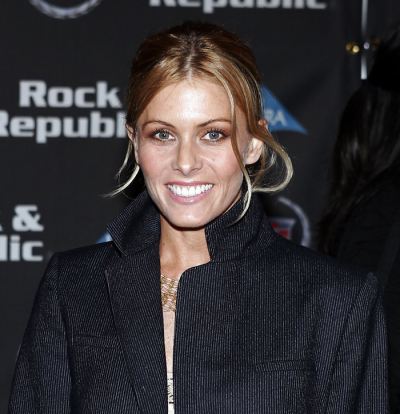 She was hospitalized on Thursday while taping an episode of the popular ABC show when he dive went wrong.
Sources in the know have reported to TMZ that Eggert was attempting to perform a complicated dive that required the incorporation of multiple back flips.
But she got things majorly wrong and hit the water back first extremely hard, injuring her badly.
Crews were on hand and as soon as Eggert hit the water they rushed into the water to help pull her out anticipating that she had been badly hurt.
After getting her out of the pool they gave her a quick check over and then sent her off to a nearby local hospital to have more thorough medical treatment.
It was later determined that luckily she had not broken any bones in the accident, however, medical staff wanted to check the 41 year old over to ensure she had not suffered any other internal injuries from the large impact.
According to reports, medical staff were concerned that her kidneys may have been damaged, however, after a few hours of checks and being kept under observation she was finally released from the medical center.
The TV show Splash has had quite a brutal season, with Chuy Bravo also being badly injured earlier in the season Bravo had to leave the competition after he fractured his heel while he was also practicing a dive.
Rory Bushfield was also in trouble on the show when he ruptured his eardrum during his dive a few weeks back. However, despite the severe injury he has refused to quit the show and is determined to go all the way.
Here is a video of Nicole Eggert on Splash: