Nigeria: Gunmen kidnap pastor amid spike in abductions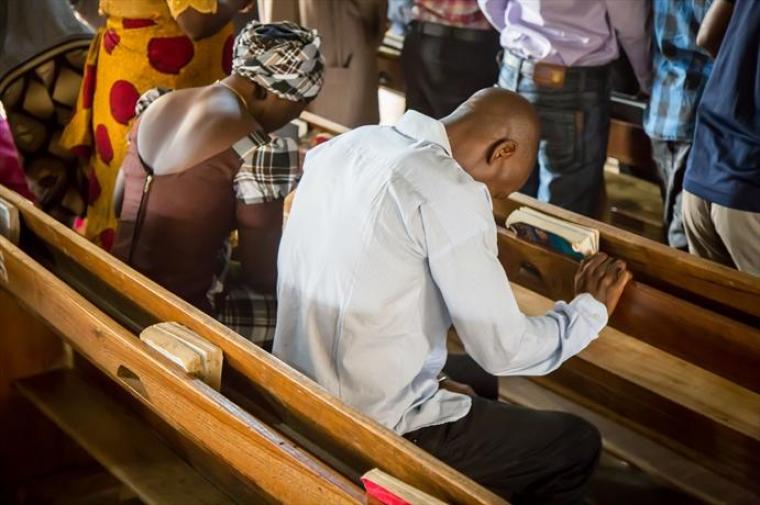 A bivocational pastor was abducted by gunmen in Nigeria earlier this week, according to multiple news reports from the African nation. 
Adamawa state police spokesperson Suleiman Nguroje confirmed the kidnapping of pastor Kayode Shogbesan of the Redeemed Christian Church of God in Yola, according to the national newspaper This Day. 
An unnamed relative of the pastor told the news outlet that Shogbesan was kidnapped while traveling back home after giving lectures at Modibbo Adama University of Technology, where he was a professor of the fishery.
Police spokesman Nguroje said Shogbesan was kidnapped between 8 p.m. and 9 p.m. Tuesday. 
"He was returning home when the incident happened," Nguroje said, according to The Punch. "Nobody knew until after an hour or two when his wife called him and was told by his abductors."
The unnamed relative claims Shogbesan was kidnapped by assailants in an SUV.
Police have mobilized a search team to track down the abductors, Nguroje said, adding that no request for ransom nor any other reason has been given as to why Shogbesan was abducted.

The police are asking the local population to provide any information they might have about the kidnappers.

The pastor's abduction comes as kidnappings have increased in Adamawa state, which lies on the border of Cameroon, and as other pastors in the country have also been kidnapped this year by Islamic extremists. 
The pastor's abduction also follows the abduction of other officials from the university. 
Last week, it was reported that gunmen abducted a judicial officer, a  principal, and one other person near Modibbo Adama University of Technology. 
In November, gunmen kidnapped professor of urban and regional planning, Felix Ilesanmi, who also serves as chaplain of the university's Trinity Chapel.  
Ilesanmi is also the area chairman of the Nigeria Fellowship of Evangelical Students and has led staff and students of the university in teachings on the power of the Holy Spirit, according to Morning Star News. 
Nguroje told news outlets on Nov. 19 that Ilesanmi had been released after being abandoned by kidnappers. 
In September, gunmen reportedly kidnapped soil science professor Adamu Zata and killed his brother, Sheda Zata, when he tried to intervene. Zata was released in October after captors allegedly demanded the equivalent of $27,500 in ransom. 
Zata was also reportedly kidnapped for the first time in October 2018. 
In addition to professors, gunmen have also kidnapped police officials in Adamawa. 
In June, Reuters reported that three protesters were killed and four others injured while demonstrating against the rise in kidnappings in Adamawa state and what they perceive to be abuse committed by police officers and military soldiers.
Nigeria ranks as the 12th worst nation in the world when it comes to Christian persecution, according to Open Doors USA's World Watch List. 
As communal violence and abductions have plagued many regions of the country, the Nigerian government has faced international scrutiny for years for failing to protect its citizens from the terrorist group Boko Haram and radical Fulani herdsmen. 
"The Nigerian federal government failed to implement effective strategies to prevent or stop such violence or to hold perpetrators accountable," the 2019 annual report from the U.S. Commission on International Religious Freedom, reads.