Noah, Moses and Mary Among Biblical Figures Headed to the Big Screen
Pitt, recently in "Killing Them Softly" and "Moneyball," is said to be considering the role of Pilate, but no word has emerged on whether his appearance in the film is a done deal. Other New Testament characters figuring into the film include John the Baptist, Salome and Mary Magdalene.
"The Redemption of Cain" – Expected release: Summer 2015
Actor Will Smith reportedly has been given the green light to make his directorial debut with the film "The Redemption of Cain," but this is one story critics say doesn't seem very much related to the biblical account of brothers Cain and Abel.
Sony Pictures Entertainment has picked up distribution for Smith and his Overbrook Entertainment to produce the film, which will reportedly put a vampire twist on the Old Testament's first recorded murder.
The script for "The Redemption of Cain" is credited to Caleeb Pinkett, Jada Pinkett-Smith's brother. According to a report from TheWrap.com, casting has already begun and filming is expected to start in July of this year.
Specifics on the vampire angle have not been disclosed. Shooting is expected to take place in London, Jordan and Morocco. What appears to be a poster for the film has been uploaded on IMDB.com and shows a gold mask against a black backdrop with archaic characters and the words in English "call your god." The date summer 2015 is also featured on the poster.
"Ben-Hur" – Expected release: TBA
The 1880 novel Ben-Hur: A Tale of the Christ by Lew Wallace has inspired another film adaptation, with the previous 1959 cut starring Charlton Heston of "The Ten Commandments" fame.
The script for "Ben-Hur" focuses on the title character of Judah Ben-Hur, a Jewish prince, and his close friend Messala, according to Deadline.com. While the two separate as youth, their reunion as adults brings tension, betrayal and enslavement for Ben-Hur. This retelling of the novel features Jesus Christ, whose story, Deadline reports, is also told in parallel. Christ and Ben-Hur meet on numerous occasions that results in the latter coming to faith. The film apparently concludes with Pontius Pilate sentencing Christ to death by crucifixion.
While Wallace's novel is considered one of the most influential Christian and best-selling works ever written, the 1959 film adaptation starring Heston was also considered successful in its own right, winning 11 Academy Awards.
The script for the new "Ben-Hur" film was written by Keith Clarke, and Sean Daniel and Joni Levin reportedly will serve as producers on the project.
"Left Behind" reboot – Expected release: TBA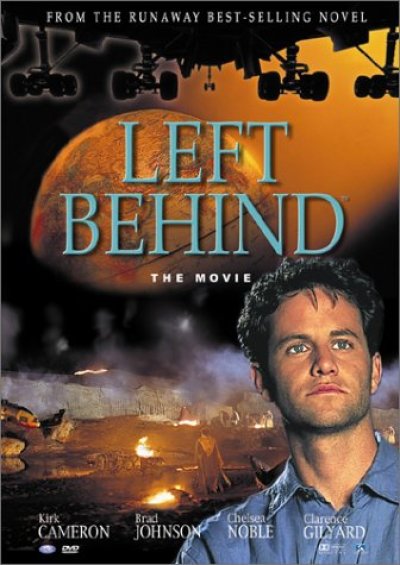 "Left Behind," an apocalyptic faith-based film, is set to get a reboot with Nicolas Cage and Chad Michael Murray slated to take on roles previously played by Kirk Cameron and Brad Johnson.
While some may have been surprised to learn that a re-telling was in the works for the 2001 movie based on the best-selling series from Christian writers Tim LaHaye and Jerry B. Jenkins, a company named Family Screen Partners is working to bring to the big screen next year its version of a post-Rapture society.
LaHaye and Jenkins' book series speculates on how the world might look if the scenarios outlined in the Bible's Book of Revelation were to come to unfold in modern times – featuring the Rapture (or spiriting away to heaven) of Christians and the empowering of the anti-Christ as two defining events. In the 2001 installment of the "Left Behind" film, Cameron plays a reporter named Buck Williams who comes to faith and falls in love with a young Christian woman named Chloe Steele.
In the reboot, Murray ("Megiddo: The Omega Code 2") plays Buck Williams, while Cage takes on the role of Raymond Steele, the father of Chloe, played by Ashley Tisdale ("High School Musical). "After millions of people suddenly disappear from Earth, Chloe wanders America looking to find any remaining members of her family," reads a description from Deadline.com. An IMDB.com description adds, "A group of people struggle to survive in the aftermath of a 'Rapture' that has removed people of the Christian faith from Earth."
Vic Armstrong, whose credits include more than a hundred projects either as stunt director or coordinator, is directing "Left Behind" while the script was reportedly written by John Patus. The adventure-disaster film reportedly starts shooting this spring in Baton Rouge, La.
"Jesus of Nazareth" – Expected release: TBA
Another movie said to be inspired by the Bible and headed for theaters in the future includes a controversial portrayal of the life of Christ from director Paul Verhoeven, a member of the equally controversial Jesus Seminar.
It was revealed last year that Verhoeven, director of "Basic Instinct" and "Total Recall," would be working on a film based on his 2010 book, Jesus of Nazareth. The film strips Christ of his divinity and his mother, Mary, of her immaculate conception by portraying Jesus as a product of rape and the son of a Roman soldier. The movie is said to be in development, with award-winning writer Roger Avary ("Pulp Fiction") reportedly tasked with creating the screenplay. No roles have been cast as yet, and it's possible that whoever signs onto the film will face criticism.
Verhoeven reportedly told Deadline.com in 2011 that he views Jesus as an innovator of ethics.
"My own passion for Jesus came when I started to realize that. It's not about miracles, it's about a new set of ethics, an openness towards the world, which was anathema in a Roman-dominated world," the filmmaker said, according to the Daily Mail. "Jesus' ideals are about the utopia of human behavior, about how we should treat each other, how we should step into the shoes of our enemy."
The Jesus Seminar, to which Verhoeven reportedly belongs, is controversial for dismissing historical, orthodox beliefs about Jesus Christ as presented in the Bible. The filmmaker's upcoming project is also seen by some as an "attack" on Christianity.
Mel Gibson's next project
Finally, "The Passion of the Christ" director Mel Gibson had previously been reported to be working on another religious-based film with Joe Eszterhas. However, it appears Warner Bros. has put the project on hold after reading Eszterhas' script about the 2nd century B.C. Jewish Maccabeean revolt. While TheWrap.com reports that some believed the script lacked "feeling" and "a sense of triumph," there were also protests among Jewish groups who rejected the idea of Gibson undertaking the project, due to anti-Semitic statements he has made in the past. There was no word on when, or if, the project might resume.