'Noah' Movie Sparks Massive Spike in Global Reading of the Bible's Book of Genesis
Two of the most popular online destinations for Bible readers reported robust increases in traffic in the first book of the Old Testament following the release of "Noah" last week.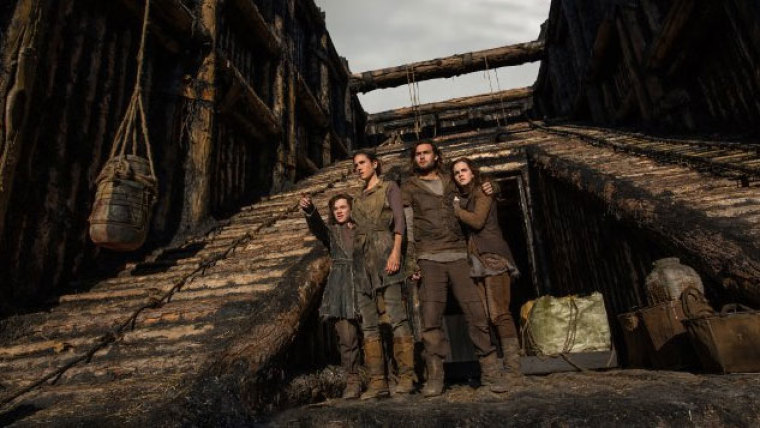 "In the days after Noah hit theaters, people opening the Noah story in Genesis 6 increased about 300% in US & 245% globally on @YouVersion," reported YouVersion on Twitter on Tuesday.
"Visits to the #Noah story in Genesis 6-9 at Bible Gateway saw a 223% increase over the previous weekend," tweeted Bible Gateway on Thursday.
In addition to YouVersion, an app of the Scriptures which hit 100 million downloads last summer, and the website, BibleGateway, Google trends also showed spike in substantial increase in search queries for the Old Testament text.
Commenting on the spike in Genesis traffic, Patton Dodd, the editor-in-chief of the religious site On Faith, wrote in a story Tuesday that "movies like 'Noah' are an invitation into stories like Noah."
"Whatever else the film does (incidentally, I found it to be a memorably filmed mixed bag of the sublime, the over-the-top, and the troubling — your basic Aronofsky experience), it makes you wonder what the story of Noah is about, why it holds so much power, and what it might have to say to us today," he continued. "It makes you go home and look up the story. That's true in part precisely because the film is so imaginative and weird — unlike some other recent Bible films, it doesn't pretend to be delivering the story in a straightforward way, so you're left wondering what the story actually says."
Dodd argued that "so long as people hear that the story of Noah is simply a story of a righteous man doing God's work, a story that ends with a sentimental rainbow — or an account of a meteorological event — believers are less likely to crack their Bibles and actually read the story."
The movie, which stars Russell Crowe, topped the box office in its debut over the weekend, grossing $43.7 million in the United States and Canada. The new film, which some Christians criticized for deviating from Genesis upon which it is based, exceeded the projection that it would garner $41 million.
Film analysts believe that "Noah" attracted a wider audience, and not just the religious, due to Hollywood touches given to the film by Aronofsky.
"It certainly feels like the 'biggest' film of 2014," Tim Briody, analyst for Box Office Prophets, told USA Today.