Nokia 9 Is Company's Answer to Samsung Galaxy S8?
Nokia 9 Is Company's Answer to Samsung Galaxy S8?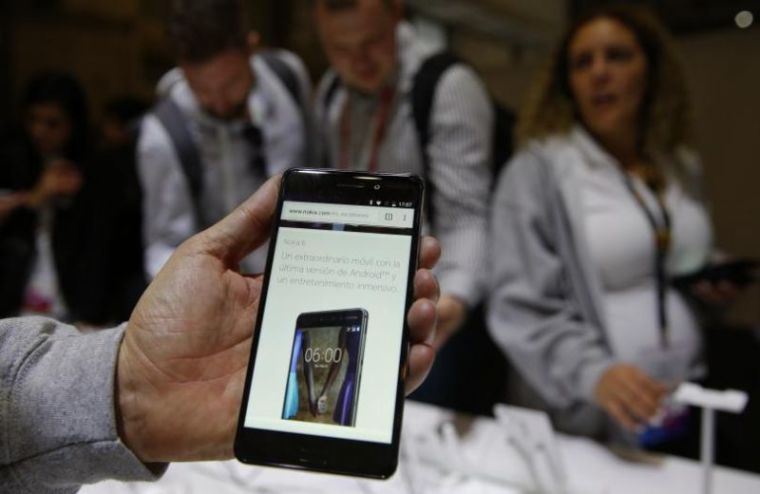 The Nokia 9 is looking to give the Samsung Galaxy S8 a run for its money with its futuristic design to match the South Korean tech company's latest release.
Samsung's newly unveiled offering was revered primarily for its sleek design, which included an "infinite display," in which the screen runs from edge to edge.
Sketches of the Nokia 9 provided to Nokia Power User seem to show that the device will ditch as much bezels as Samsung did to create the Samsung Galaxy S8.
The Nokia 9 in the sketches sported virtually no bezels on either side and only had very thin ones on the top and bottom portion.
This definitely makes the display much bigger and the design much more premium and sleek. It also certainly looks like a device that can challenge the Samsung Galaxy S8 in the design department.
However, it is important to note that the authenticity of the sketches is still yet to be confirmed. Either way, Nokia is expected to come up with a high-quality design for the Nokia seeing that it is the top of the line offering to come from the tech giant.
The device will mark the full comeback of the company. Nokia has already revealed several mobile offerings back in February, but the Nokia 9 will serve as its headliner.
As such, it is believed it will come with high-end specifications and features. For starters, it is said to pack the Qualcomm Snapdragon 835 processor bolstered by 6 GB random-access memory (RAM) and 128 GB storage.
Nokia still knows how to play to its strengths. Users know one of the things it excelled in is imaging and so the cameras in the Nokia 9 are expected to be the best.
Rumor has it that the handset will be equipped with a 22 MP dual-lens camera by Carl Zeiss while the selfie snapper will be at 12 MP.
A 3,800 mAh battery should allow users to enjoy all of this for long hours. It will be made more formidable with its purported IP68 rating, making it dust and water resistant.
The Nokia 9 is rumored to be launched around fall with an estimated price tag of $699.