Nokia Android Phone News, Rumors: Finnish Brand Will Rise from Ashes Once It Embraces Android Platform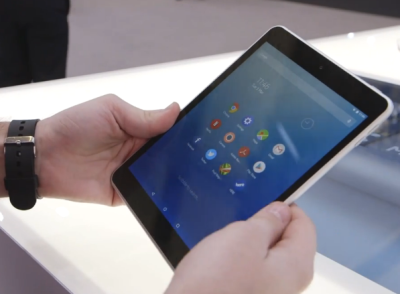 Nokia may technically be non-existent in the mobile market right now as far as new devices are concerned. However, the Finnish manufacturer may already be looking for potential partner companies to help it make a comeback next year.
Based on the buyout deal between Microsoft and Nokia last year, Nokia may not be able to manufacture any mobile devices during that time as part of a non-compete agreement.
However, as early as now, rumors claim that several manufacturers are already eyeing Nokia as a partner in the smartphone business.
According to a report by Seeking Alpha, Foxconn is one of the leading candidates to develop and sell Nokia's upcoming smartphones. And these are not phones that will run solely on Windows 10 Mobile. In previous reports, Nokia is aiming to finally release a bonafide Android smartphone.
Late last year, Nokia surprised everyone when it announced the Nokia N1 Tablet, which boasts some decent specs, as well as Android 5.0 Lollipop out of the box. Moreover, it finally brought together Android's user experience greatness and Nokia's hardware build quality.
And can you guess which company launched the device? It was Foxconn as well, which means the rumored collaboration for Nokia's upcoming Android phones for next year does not seem farfetched at all.
Some of the major specs and features that could grace the very first 'genuine' Android smartphone from Nokia include the company's popular PureView shooter, its ClearBlack display, a durable and long-lasting design, and more color options.
In addition, considering that Foxconn is seen as the most suited candidate to partner with Nokia, it only means that the upcoming Android handset could be priced very aggressively. Based on the report, the most expensive device manufactured by Foxconn is the inFocus M810 which costs only $199.39, while the cheapest is the Meizu M2 at $76.68.