Non-Christians Should Not Be Part of Worship Music Bands, Says Worship Professor
Non-Christians Should Not Be Part of Worship Music Bands, Says Worship Professor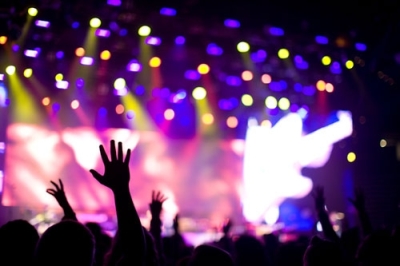 Churches should not have non-Christian musicians involved in worship music bands, a Christian professor insisted.
"It's an old dilemma: a church music ministry has a need, and a local unbelieving musician is available. But is this a match made in heaven, or a manifestation of ... somewhere else?" Matthew Westerholm, assistant professor of music and worship at Bethlehem College & Seminary, wrote on desiringgod.org.
Westerholm argued that churches should avoid using non-Christian musicians for worship. Otherwise, "church leaders confuse evangelism and excellence."  
"Excellence in music can be a fine value for worship, but it ought not to be a church's highest value. And it certainly ought not to be smuggled into the church's practice under the guise of evangelism," wrote Westerholm.
"Church leaders affirm the profession of another person's faith when they allow that person to have a public, leading role during the church gathering. And that affirmation is easily misunderstood, especially by unbelievers."
Westerholm also objected to non-Christians leading worship on the belief that it can confuse "unbelievers about the nature of salvation."
"In general, non-Christians rely on their good works to impress God and earn them his favor. This, however, is the opposite of the gospel," continued Westerholm.
"Imagine, in the spirit of Matthew 7:21–23, the tragedy of the unbelieving musician standing before the Lord on the last day. Imagine hearing him say, 'But Lord, I played music for the church.'"
Westerholm's concerns over non-Christian involvement in a church's music ministry comes a couple months after DesiringGod.com founder John Piper posted an entry arguing that there is nothing non-Christians can do to please God.
In response to a question from a listener about whether a non-Christian can please God, Piper responded in an entry posted in January that it was not possible.
"Of course, this doesn't mean that unbelievers can't perform acts which outwardly conform to God's law. They don't kill. They don't steal. They don't lie. In other words, they conform outwardly to some of God's revealed will. What this shows is that it's not simply external conformity to prescribed deeds that pleases the Lord," stated Piper.
"We parents know that. We don't want external compliance from our kids while their hearts are far from us. What pleases the Lord is a heart of trust and love. What comes out of that heart pleases the Lord."