North Carolina Megachurch Turned Into Hospital to Serve Medical Evacuees of Hurricane Florence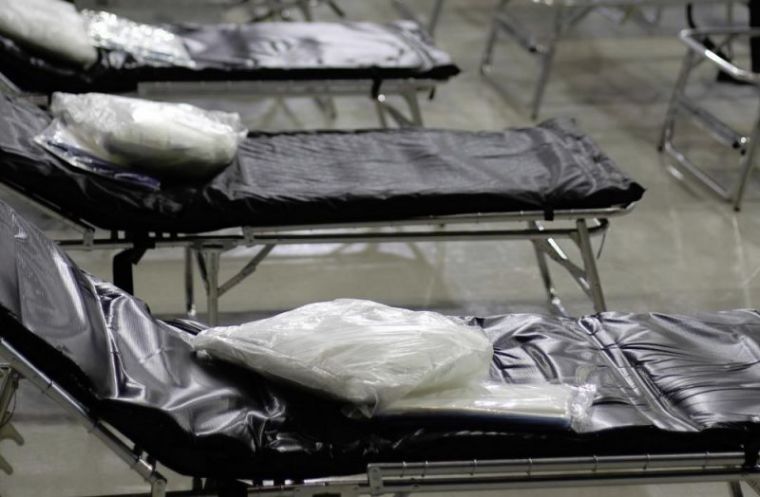 As Hurricane Florence flooded North Carolina this month, an nondenominational megachurch was turned into a makeshift medical shelter to provide safe haven for some of the most medically-reliant people in the area.
Although thousands of people were evacuated throughout North Carolina, South Carolina and Virginia to normal disaster response shelters, some evacuees needed more care than could be provided in a typical evacuation shelter.
Thankfully for people in the Raleigh area, C3 Church in Clayton voluntarily opened its doors to those in need of medical assistance during what is said to be the wettest tropical cyclone ever to strike the Tarheel State.
According to North Carolina Health News, Pastor Matt Fry wanted his church to be proactive in its response to Hurricane Florence, as the storm was projected to hit the region for days leading up to the heavy downpour.
Having seen the damage caused by Hurricane Matthew in 2016, Fry called county officials ahead of the storm and volunteered the church to be used as a shelter.
The church, which sits on 47-acre former tobacco field, had never before been used as a medical shelter. But after making the call to county officials, that changed.
"One thing led to another ... to now where we have a hospital here," Fry told North Carolina Health News. "We were already set up before the storm even hit."
Thanks to the U.S. Public Health Service Commissioned Corps, the church was staffed with a team of 72 medical professionals led by team commander Keren Hilger, an emergency physician from Alaska. The shelter was also assisted by a team of church volunteers.
Additionally, several trucks filled with state and federal emergency supplies were sent to the church providing supplies to create a 50-75 bed facility to cater to the most vulnerable evacuees in the metropolitan region.
"Everybody, no matter what their role is, will help a patient," Hollie Benson, the acting deputy team commander with the USPHS, told CBS17. "Do you need some water? Let me sing to you. They will paint nails and cut toenails or braid hair and this is totally different than what their job is as a nurse or pharmacist or dentist is. So, seeing the patients light up and doing what we can to help them while they're here is really the best thing."
The CBS outlet reports that while some patients have returned to their homes now that the storm has ended, others have remained at the shelter. Additionally, more patients arrived last Friday.
"They might have been fine through the hurricane, but now they've been without medication or without electricity for a while, so we still have patients coming from other areas," Benson explained.
Fry told the television station that the church has also held Bible studies for the evacuees and has had a team visit and pray for each evacuee.
"It is just unbelievable. What has happened is that we started off with a mission to help people. Before the storm even hit, our church was transformed into a hospital. But now what has happened with us and that patients and the medical staff in our church, we have become family," Fry said. "So, we really care for each other. There was already one team that was dispatched to an area that needed more help. We prayed for them and we got a little emotional because we were going to miss [them.] In the short time, we have become family."
Fry explained that church has housed at least 34 to 40 patients. In the beginning of the storm, Fry admits that it was "quite a scene" as ambulances would come and drop people off.
In addition to providing the space needed for the makeshift hospital, C3 Church is also collecting humanitarian supplies.
C3's supply drive has been critical when it comes to supplying aid to more flood-stricken southern parts of the state.
Pastor Jeff Kapusta of Lifepoint Church in Wilmington offered his thanks to C3 Church for supplying aid to his flooded community.
"I am so thankful for you," Kapusta said in a video message to C3. "Thank you for the way that you have been generous in impacting our community here in Wilmington. ... From flooding to isolation, the media outlets are reporting that Wilmington is like a island with no roads to get resources in. I want you to know that because of your church and your generosity and your supplies, we have been able to meet the demands of our community."
Thanks to a partnership with Mercy Chefs, C3 has helped provide over 2,000 meals per day to neighbors, volunteers and first responders in Wilmington, according to Kapusta.
"If it wasn't for the church being the church, we wouldn't be able to bring the hope of Jesus in this community in the way that we are," Kapusta said.