North Korea Arrests Christian Professor; Fourth US Citizen Held as Crisis Between Nations Escalates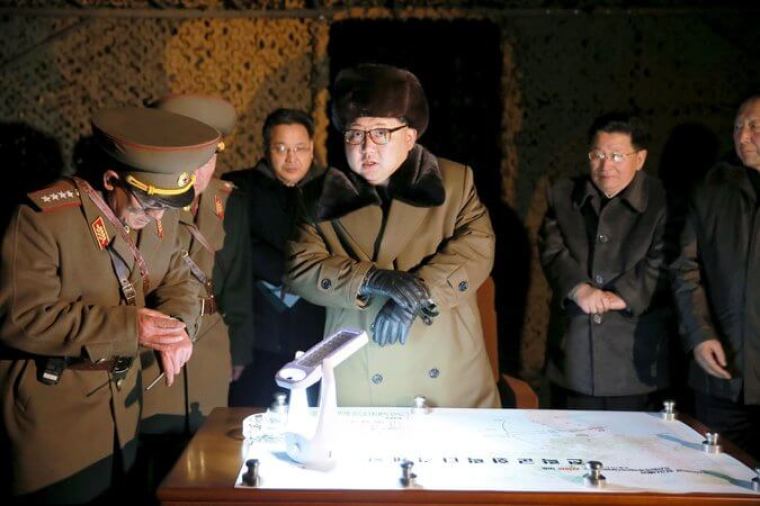 North Korea has reportedly arrested a U.S. citizen and professor from the Pyongyang University of Science and Technology who has identified himself as a Christian. He is now the fourth American held by Kim Jong-un's regime.
The state-run KCNA news agency said Kim Hak-song was detained on May 6, becoming the second U.S. citizen arrested from the evangelical-funded PUST, and the fourth American to currently be held. 
North Korean officials said that they were conducting a "detailed investigation" of Kim Hak-song's alleged crimes and gave no further details, though Reuters cited online posts from the professor, who identified himself as a Christian missionary.
Korean-American Tony Kim, who also goes by his Korean name Kim Sang-duk and is in his 50s, was the first to be arrested last month from PUST. The charges against him have also not been made clear.
The university's chancellor, Chan-Mo Park, said in a statement that Tony Kim had been involved with some other activities outside PUST such as helping an orphanage.
"I sincerely hope and pray that he will be released soon," Park said.
CNN reported that Kim Hak-song, the latest U.S. citizen under arrest, was born in Jilin, China, and educated at a university in California. He had apparently been committed to improving North Korea's agricultural economy.
"He was a very diligent, hardworking man determined to help people in North Korea," former classmate David Kim said.
Kim Hak-song became a U.S. citizen in the 2000s, before returning to China, where he still has family members.
After majoring in agriculture at a university in Yanbian, China, the professor decided to go to Pyongyang in 2015.
"Professor Kim was a man who would call North Korea as his own country. He went to Pyongyang to devote himself to the development of North Korea's agricultural technology so that the North can be self-sufficient with food," David Kim explained.
David Lee, another former classmate in the U.S., said that Kim would send food to North Korea out of concern for the starving people.
"North Korea is persecuting their savior, a person who came to help them. This is wrong," Lee said.
The U.S. state department said in a short statement that it is aware of the latest arrest.
"When a U.S. citizen is reported to be detained in North Korea, we work with the Swedish Embassy in Pyongyang, which serves as the United States' Protecting Power in North Korea," an official with the State Department said.
Kim Hak-song's arrest comes as the already strained relationship between North Korea and the U.S. continues to deteriorate.
U.S. President Donald Trump warned he fears a "major conflict" with North Korea, given that Kim Jong-un chooses to ignoring international sanctions and continues testing out ballistic missiles.
Persecution watchdog groups such as International Christian Concern have warned that if the North Korean regime falls, as some defectors are predicting may happen within five years, it would create a massive refugee crisis in Asia that could surpass the current one in Syria.
North Korea, where practicing one's faith openly or even owning a Bible are illegal, remains the world's worst persecutor of Christians, according to Open Doors USA.