North Korea's Kim Jong Un Reportedly Orders Execution of 33 People for Talking With Christian Missionary to Start 500 Churches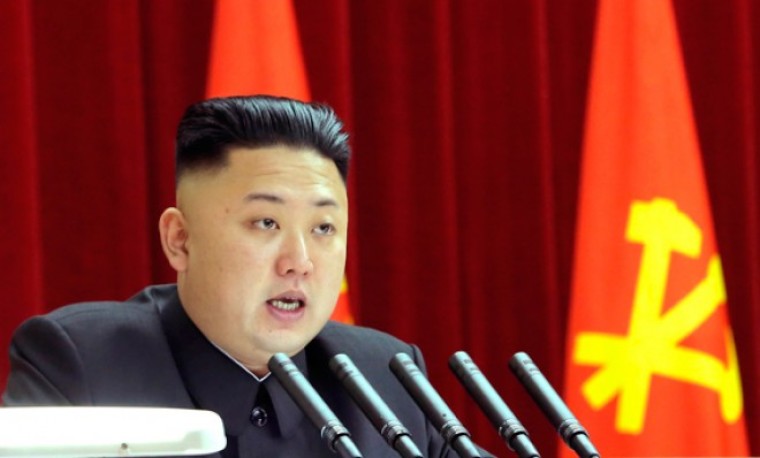 North Korea's supreme leader, Kim Jong Un has reportedly ordered the execution of 33 people for converting to Christianity and receiving money from a South Korean Baptist missionary to start 500 underground churches.
An unidentified source told The Chosunilbo that the 33 converts will be executed in a secret cell at the State Security Department on charges that they were trying to overthrow North Korea's regime by establishing the underground churches.
Kim Jung Wook, the Baptist missionary involved in the affair, was reportedly arrested for allegedly trying to plant the underground churches last year.
According to experts, Kim Jong Un intends to make a harsh example out of the converts as a part of ramped up efforts to reinforce his country's "juche" or self-reliance doctrine and keep out capitalist practices and beliefs.
North Korea aired interviews with five of their countrymen at a press conference on Feb. 27 who claimed they met with the Baptist missionary and accepted money from him and other South Korean agents. They said he told them that when the regime collapses "a church must be built on the spot in Pyongyang where a statue of nation founder Kim Il Sung stands," according to the report.
Others have, however, challenged that report as a ruse designed to find out the locations of underground churches in North Korea. They also argued that Jung Wook did not enter North Korea voluntarily.
North Korea maintains that the underground churches are sedition cells being funded by South Korea's National Intelligence Service.
Another unidentified missionary group member said, "There are hundreds of underground churches across North Korea. North Koreans who have lost hope in their future are attracted to religion and superstitious practices." Adherents to Christianity said the members are looking for an alternative to the "juche" ideology.