Norway Forcibly Removes 12-Y-O Son After Christian Family Decides to Homeschool (Video)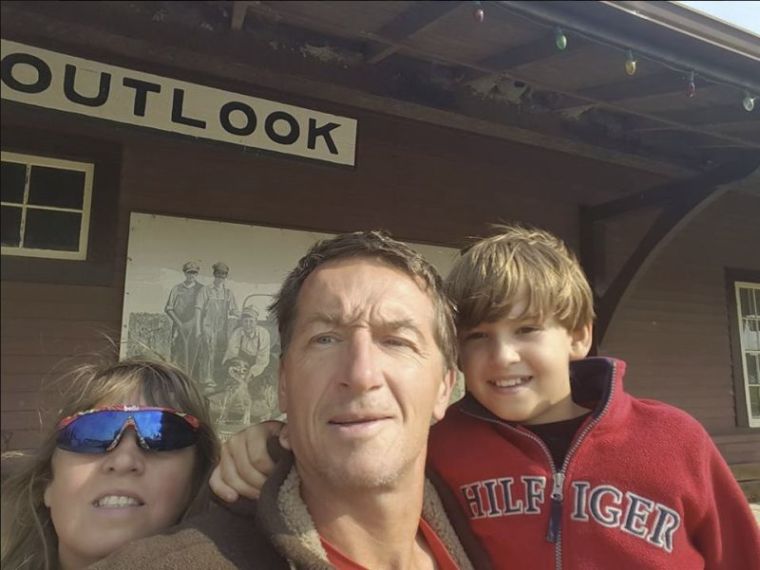 A Canadian Christian family is crying out for help after their 12-year-old son was forcibly removed from their home in Norway by government officers in response to their decision to homeschool him. The parents had pulled him from a public school after he was bullied.
The father, Leif Kristiansen, posted a video to Facebook last Thursday that shows police officers and officials from Norway's child services agency, Barnevernet, chasing and tackling their son, Kai, before taking him away from their apartment in Ås.
"Can somebody please help us? ... Barnevernet is stealing our child!" Terese Kristiansen, a Canadian citizen, shouts frantically in the video posted to her husband's Facebook page.
According to Kristiansen, the action taken by the government occured after they decided to remove their son from public school due to "death threats" from classmates and other forms of bullying.
"They are punishing the family and the child for standing up to this oppressive state," Kristiansen says in the video as her son screams for help with an officer sitting on top of him in the snow.
According to the Vienna-based organization Step Up 4 Children's Rights, an organization that has been in communication with the family, Kai's school initially voiced concern to the child services agency because he hadn't shown up for school.
After the complaint, three Barnevernet officials and six police officers went to the Kristiansen home to remove Kai. But Kai didn't make it easy for them.
"As can be seen in a Facebook video of the Canadian mother, the son runs away and the two caseworkers chase him and finally they topple him. Then one of the men sits on top of him to prevent his escape," a Step Up 4 Children's Rights report states. "A boy who was teased and threatened at school is now being brutalized and attacked by Norway's authorities. The parents were not allowed to leave the house and had to watch helplessly how their child was removed like a criminal."
According to an update provided by the organization this week, a county board issued a verdict accepting the Barnevernet's emergency placement order.
Step Up 4 Children's Rights assures that there is no element of violence, maltreatment, drugs or sexual abuse associated with the family's case. The only reason provided in the court documents for taking the son was because he was homeschooled.
Raymond Skorstad, CEO of the Norway-based child advocacy organization Barnets Beste, assured The Christian Post on Tuesday that Norway does not ban homeschooling.
Skorstad, who had access to the country board's verdict, explained that the Barnevernet justified its removal of the child by relying on one legal statute.
That legal statute states: "If there is a danger that a child becomes materially injured by staying at home, the child welfare administration manager or prosecutor may, without the consent of the parents, immediately take a temporary decision to place the child outside the home."
"Barnevernet have reacted wrongly in this case," Skorstad explained. "The kid was bullied at school and the parents took him out of school in order to homeschool him until they got a new school. They were protecting him from the bullying."
Skorstad informed CP that that there will be an appeal hearing on Thursday and the Kristiansens will be allowed to see their son before the hearing.
"It will be very emotional to see our son since we have not seen him in one week. It has been a very busy week with lawyers and paperwork," Skorstad quoted Terese Kristiansen as saying. "I would like to speak at some point about the mixed confusion and chain of events that brought us to the tragedy for our son and family. We will know more tomorrow at the appeal, how this is going [to] go. ... We are both exhausted. We thank you everyone's kind wishes and support in advance which gives us hope for Kai."
Trond Olsen Næss, the family's lawyer, said in a statement provided to CP through Skorstad that the agency is "not telling the whole truth." Næss believes that the agency reacted too fast and lacked communication in their dealings with the family.
Rights activists for years have raised concern about the Barnevernet. The agency has made headlines in the past for removing other children seemingly without good reason.
Protests broke out at Norwegian embassies all across the globe in support of Ruth and Marius Bodnariu, a Norwegian-Romanian couple, after their five children were removed from their home in December 2015. The Bodnarius were reported by school officials for disciplining their children with spankings.
The kids were removed from the home for months before they were eventually allowed to return home. During the ordeal, the parents had minimal visitation rights.
Björn Korf of Step Up 4 Children's Rights told CP that he is concerned by the long-term trauma this situation could cause Kai Kristiansen.
"I met the Bodnariu family about half a year after they got their children back. The kids were still very traumatized and told me that they can not sleep at night," Korf explained. "They are very afraid that the Barnevernet would come again to take them from their parents. They live in Romania right now and they are afraid of going to school. So they are now homeschooling their kids."
Step Up 4 Children's Rights has also reported about a young American mother who lives in Norway who lost her son over a breastfeeding issue and who hasn't seen him ever since 2014.