Norway Took Baby From This American Mom; She Is Still Fighting for Her Son 5 Years Later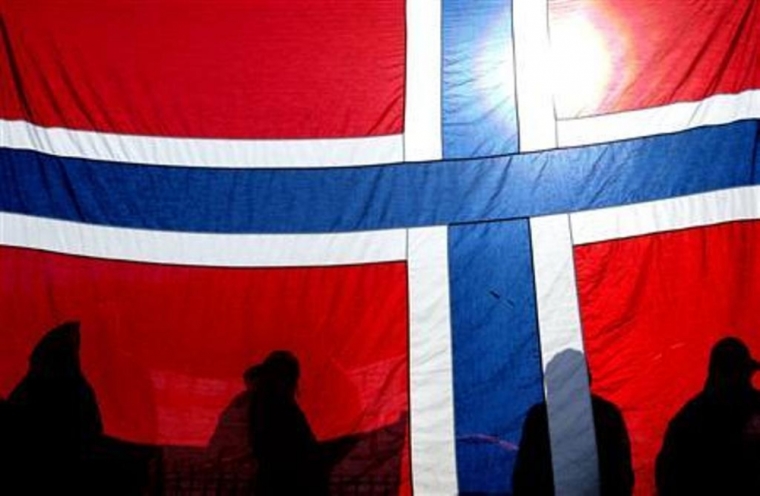 "No justice in Norway"
The mother also questioned the motives of Barnevernet in removing her daughters and refusing to place them with family members instead of in foster care facilities.
"I feel very sad that there is no justice in Norway. It is clear to me that they are removing children just to remove them," the mother said. "In Norway, it is very clear that families are not important. Children have not been allowed to have any contact with us or their relatives. If they have decided that the child should be removed, why should the children go to a foster family? Why not to somebody who they know like someone in their family? It is raising a lot of questions in my mind about why they are actually doing this. It is a money-making thing for sure. They have all these foster families ready even before they have the children."
Steinrem shot down claims that the Norwegian child welfare service targets immigrant families or any other groups. 
"The Child Welfare Services work to protect children from violence, abuse and from serious deficiencies in the everyday care," Steinrem maintained. "They work to secure that children that are in particular need of assistance receive help."
AP reported in 2015 that kids born in other countries are more than three times as likely to be removed from homes by child services in Norway than native Norwegian children. According to the Norwegian government, 8.8 children in 1,000 who are immigrants in Norway are under the care of Norwegian child services.
While many speculate why Barnevernet is removing children from immigrant families, some argue that it is because foreign families may not be familiar with strict Norwegian parenting customs.
"That is the major argument given by the government — immigrant families have to adapt to Norwegian customs and laws," Reikeras said. "The thing is that I have been involved or talked to most families who have been experiencing childcare take orders without any legitimate reasons at all."
In 2015, psychologist Judith van der Weele argued that many foreign parents are afraid of the Barnevernet and many even send their kids back to their home countries to avoid losing them.
She asserted at the time that the agency "lacks competence and expertise on cultural differences as well as cultural brokers who could help to introduce different cultural habits and traditions in order to achieve mutual understanding and trust."
Reikeras noted that in the overwhelming majority of cases he has handled since becoming involved in child protection issues in Norway, the parents "all say the same thing."
"For some reasons they can't even understand, the CPS system has taken the child based on some kind of lack of parental responsibility that is very undefined," he explained. "I am truly in favor of Barnevernet taking care of children that really need it. I am dealing with all these families and I see a pattern here. I am really seeing families that I consider normal. That is why I am so much involved in this. Can all these families that have approached me throughout the years, can they be telling the same lie or are they telling the truth and the government is lying?"
Fined for speaking up
Although some families are trying to speak up and get their cases noticed by the international community, Reikeras said that the government is clamping down on those parents and activists who do speak up and try to raise awareness of their cases.
He explained that he knows of one woman who was fined the equivalent of $1,200 for speaking up on social media about her family's situation with the Barnevernet.
Reikeras said that he has personally been fined thousands of dollars by the government for his human rights advocacy on grounds of "too much activity on social media." He admitted he runs the risk of being fined for participating in this article.
"That doesn't scare me because I have a lot of support from the international community. It is obvious that they have the same tactics with a lot of other people," he said.
Bjørnevåg also said that she has faced backlash for speaking out about her case.
"They try to force you into not exposing it," she said. "After that first YouTube interview I had, it has been used in every single court case [against me]. They have shown it to prove and to say that 'She wants to go back home to America and that she is willing to go to the media.' You stop because you think that you need to obey their orders but it still won't help. You have to go through social media and the media or else they are just going to keep it behind closed doors."
In her statement, Steinrem stated that "parents are free to provide media or others with their story."
"It is however important that journalists are aware that children are not removed from their families without evidence or reasons," she wrote. "Due to strict rules on confidentiality, neither we, nor the Child Welfare Services, can provide a description to the media of the grounds for removal of a child in a specific child welfare case, and thus details of what actually happened to a child are therefore seldom known to the public."
A recent petition launched by CitizenGo on behalf of Bjørnevåg has achieved nearly 25,000 signatures calling for Norway's minister of children and equality, Linda Hofstad Helleland, to ensure that Tyler is returned to Bjørnevåg.
Bjørnevåg told CP that she has not received much help from the U.S. Embassy in Oslo in trying to secure the return of her son. The embassy told CP that it could not offer public comment on Bjørnevåg and Tyler's case.
Earlier this year, the Barnevernet returned a 12-year-old kid it had removed from a Canadian mother after she and her husband decided to homeschool their child. The mother captured a video that went viral on Facebook that showed police officers chasing and tackling her son in the snow. The son was later returned after international rights groups voiced outrage.
"The government has been quite smart in that they have returned the children to the families who are making the most voices," Reikeras said. "But they are continuing to harass a lot of other families that don't raise their voices as much as the ones who have received their children back like the Bjørnevåg case, for instance. That is a very good example."
A case before the Grand Chamber
Whether it likes it or not, the Barnevernet will be on an international stage in October when the Grand Chamber of the European Court of Human Rights hears the case of Lobben and others v. Norway on October 17, which deals with a complaint of forced adoption.
According to Reikeras, the Grand Chamber's decision in April to hear the case is a big victory for family rights activists in Norway and is a sign that the "European court is looking upon Norway and its practices with child care in the way I do and the way other people do."
"So if we are successful with the outcome of that case, that will change a lot because then Norway will be committed to change the system," Reikeras said.
The case involves a young mother similar to Bjørnevåg who had her first child taken from her by forced adoption shortly after she gave birth in 2008 at the age of 22, he explained. 
"Of course, after the child was adopted by force, she has never been able to see that child. The court is asking whether this is acceptable or not."
Reikeras asserted that the Lobben case could "definitely influence the outcome of cases in Norway and throughout Europe."
"That case will definitely be the most important one when it comes to the history of Barnevernet and the CPS system," he stressed. "No CPS case has ever managed to reach the Grand Chamber before. I am quite confident we will win because we do see a lot of other nations intervening in this case — Belgium, Czech, Poland and other Eastern European countries."
Steinrem clarified that a removal order is "not an adoption."
"Adoption is rarely used as a child welfare measure in Norway," she stated. "In 2017, there were 58 forced adoptions made in accordance with the Child Welfare Act."
With several Barnevernet cases having been heard by the ECHR in the past several months, the family in Dubai is in the process of applying for their case to be heard by the ECHR as the parents run the risk of being arrested and returned to Norway on charges of abducting their own child if they ever leave the UAE.
"It's the new Bodnariu case because of the way we are being treated and it is breaking human rights," the unnamed mother told CP. "It is a scandal to take away children on the grounds of religion and ethnicity. I don't even have the words to say what we are going through. It is just a nightmare that you can't wake up in the middle of the night without worrying what tomorrow will bring."