Notre Dame Buys Historical Bible of First Catholic Priest Ordained in US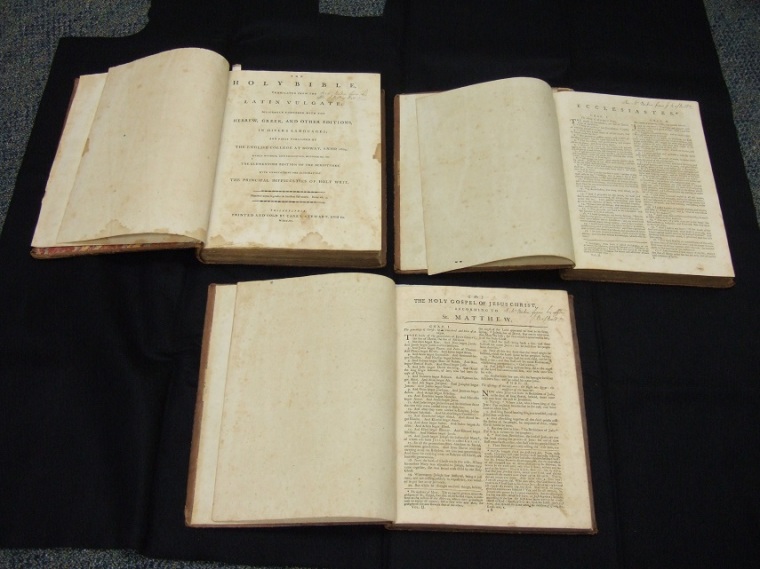 The University of Notre Dame has acquired the three-volume Bible of the first Roman Catholic priest to be ordained in the United States.
Notre Dame officially accepted the Bible of Father Stephen Badin, a native of France who was ordained in the United States in 1793.
Badin's Bible was delivered to the Indiana-based Catholic academic institution by the Sisters of Loretto of Nerinx, Kentucky, on Monday.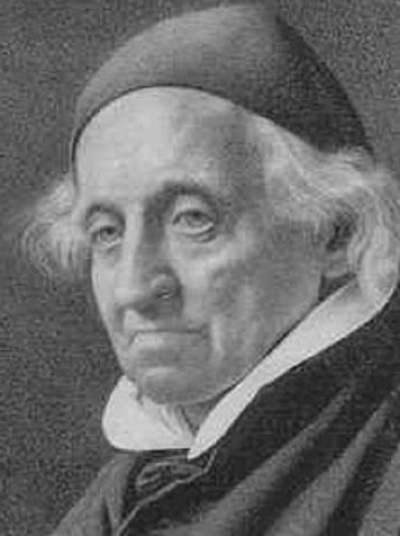 Michael O. Garvey, spokesman for Notre Dame, told The Christian Post that the occasion of the Sisters visiting included an evening mass at the chapel where Badin is buried.
"A Mass marking the occasion was celebrated last night in the Log Chapel, and the Bible was presented this morning in the rare book room of Notre Dame's Hesburgh Library," said Garvey.
Born in Orléans, France, in 1768, Badin immigrated to the United States in 1791 after the French seminary where he was studying was closed down by the secularist revolutionary government.
In May of 1793, Badin was ordained by Baltimore Bishop John Carroll, becoming the first Catholic priest ordained in the nascent republic.
From there, Badin traveled to Kentucky to serve as a missionary and died in 1853 in Cincinnati, Ohio, where he was initially buried. In 1904, Notre Dame asked for and was given permission to rebury Badin on their campus grounds.
Kathleen Sprows Cummings, director of the Cushwa Center for the study of American Catholicism at Notre Dame, said in a statement that the Badin Bible was "a real treasure."
"Notre Dame's acquisition of the Badin Bible will link Father Badin's Kentucky home with his Indiana one, and his early ministry as a priest with his final resting place," said Cummings.
"Far beyond the campus connection, however, Badin's Bible represents a number of historic firsts in American Catholicism. This is a real treasure that will benefit the teaching and research of historians and Bible scholars at Notre Dame and beyond."
Jean M. Schildz, director of communications with the Loretto Community, directed CP to an article about the Sisters' contribution to the Badin Bible.
"Notre Dame has the facilities to publicly display the Badin Bible and make it available to researchers. … After being approved by the Loretto Executive Committee, the sale took six months to negotiate," reported the Loretto Community.
"May these three volumes ever bear witness to the faith of the Kentucky Holy Land which is Stephen Badin's rarest and most precious legacy."