Obama Officials Warn That Radicalized Americans Who Joined ISIS Have Returned to the Homeland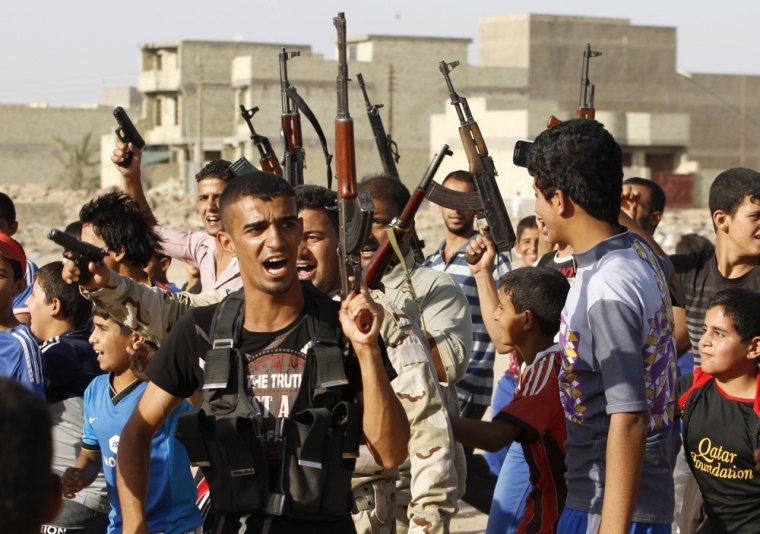 Senior Obama administration officials warn that some Americans who traveled to the Middle East to join the Islamic State and other al-Qaeda-linked terrorists organizations have already returned to the United States.
In Monday's briefing on the administration's efforts to combat the trend of foreign radicals traveling to Iraq and Syria to train and join jihadist efforts, an unnamed administration official told reporters that an estimated 100 Americans have left the U.S. to join various terror groups like ISIS, also called ISIL or the Islamic State, and the al-Qaeda-affiliated al-Nursa Front in Iraq and Syria. A second official said those numbers include those that have returned to the homeland.
"It includes those who've gone, those who've tried to go, some who've come back and are under active — the FBI is looking at them," the official said. "These are FBI matters, I refer you to them on specifics."
Although vague, the official's statement provides the first U.S. government confirmation that radicals who left to train with terrorist organizations in Iraq and Syria will ultimately return to the homeland.
In a recent speech, Rep. Tim Bishop, D -N.Y., claims that about 40 radicalized U.S. citizens have returned.
"It is also believed that some 40 of those who left this country to join up with ISIS have now returned to our country," Bishop said. "At the present time, the intelligence is that ISIS does not present a threat to the homeland although that is not something that will remain static."
Obama's National Security Advisor Susan Rice said Friday that administration is doing the best it can to track American radicals.
"Well, with respect to the Americans who may be engaged in combat in Iraq and Syria, this is something that our national security agencies and counterterrorism team are taking very seriously," Rice said. "It's something we track closely. And we are doing obviously all that we can to both gather the necessary information and take the appropriate precautions to the greatest extent that we possibly can."
The problem of radical flight to Iraq and Syria faces many westernized nations. The National Counterterrorism Center estimates that over 15,000 foreign fighters have fled their countries to go to Iraq and Syria to join on the jihad front and 2,000 are from European nations.
On Wednesday, President Barack Obama chaired a United Nations Security Council summit that worked toward a resolution for international governments to enforce stricter punishments against fighters leaving their respective countries to join terrorist organizations in the Middle East.
"The words spoken here today must be matched and translated into action," Obama told the international leaders at the summit. "These terrorists believe our countries will not be able to stop them."
On Monday, ISIS's media arm released a 42-minute audio clip which included a verbal warning from ISIS spokesman Abu Muhammad al-Adnani saying that ISIS will bring the war to their enemies' homelands.
"You will not feel secure even in your bedrooms," al-Adnani said. "You will pay the price when this crusade of yours collapses and thereafter, we will strike you in your homeland and you will never be able to harm anyone afterwards."
The Monday audio clip which also called on Muslims and sympathizers to attack Americans, French, Australians and other international allies. A man who touted the ISIS flag stabbed two police officers in Australia on Tuesday.
The FBI and Department of Homeland Security issued a bulletin on Tuesday warning Americans to "remain vigilant" in regards to "lone-wolf" or home-grown terrorist threats and attacks from ISIS sympathizers in retaliation for the commencing of U.S. airstrikes against ISIS and al-Qaeda-affiliated groups in Syria.