Obama Refers to His Christian Faith During National Tree Lighting Ceremony (VIDEO)
President Barack Obama referenced his Christian faith and the biblical nativity story in an address to the public during the ceremonial lighting of the National Christmas Tree in Washington, D.C., which is an 89-year-old American tradition.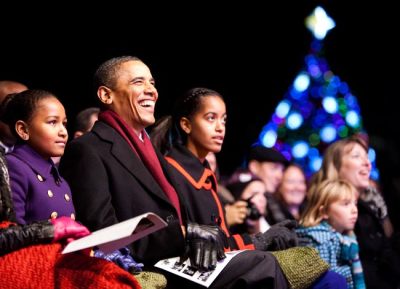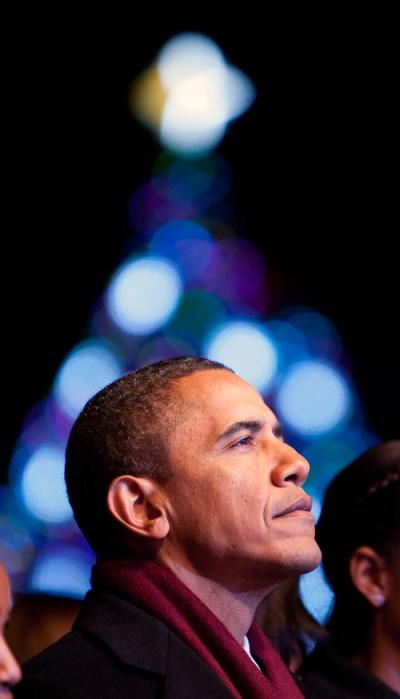 The speech came after the president came under scrutiny from the Christian community for not having referenced God or religion in his Thanksgiving speech this year.
"Merry Christmas! Merry Christmas!" Obama said Thursday as he began his address. "Tonight, once again, we gather here not simply to light some decorations, but to honor a story that lights the world."
"Christ's birth made the angels rejoice and attracted shepherds and kings from afar," Obama said. "It was a manifestation of God's love for us."
Obama followed by saying that Christ came to Earth to deliver a message "that we should love God, and love our neighbor as ourselves."
"That teaching has come to encircle the globe. It has endured for generations and today it lies at the heart of my Christian faith and that of millions of Americans," he said. "No matter who we are, where we come from, or how we worship, it's a message that can unite all of us on this holiday season."
The president added that it is crucial during this holiday season to keep Christ's words "not only in our hearts but also in our deeds," and emphasized the importance of helping the needy, like the homeless and the hungry.
Obama was accompanied by his two daughters, Sasha and Malia, first lady Michelle Obama and her mother, Marian Robinson.
The president mentioned that the 26-foot-tall Colorado blue spruce is a new tree, after a snowstorm knocked down the previous one earlier this year, after it was there for more than 30 years.
The tradition of the tree-lighting ceremony was started by Calvin Coolidge in 1923.
The ceremony was hosted by radio personality Carson Daly. Artists Big Time Rush, Ellie Goulding, One Republic and country singer Rodney Atkin provided entertainment for a large crowd filling up the Ellipse, south of the White House. Kermit the Frog and Santa Claus also briefly appeared on stage.
In November this year, the president ruffled a few feathers for not mentioning God during his Thanksgiving speech. Obama said his family would spend the day "eating great food, watching a little football, and reflecting on how truly lucky we are."
Fox News Radio host Todd Starnes was one observer critical of the president's speech, saying that Thanksgiving is "a holiday traditionally steeped in giving thanks and praise to God."
"The president said his family was 'reflecting on how truly lucky we are,' " he added. "For many Americans, though, Thanksgiving is a time to reflect on how blessed and thankful they are."
Notably, Obama thanked God in his written proclamation before Thanksgiving. "As we gather in our communities and in our homes, around the table or near the hearth, we give thanks to each other and to God for the many kindnesses and comforts that grace our lives," he wrote. "Let us pause to recount the simple gifts that sustain us, and resolve to pay them forward in the year to come."
Obama Speaks of Christ's Message at Christmas Tree Lighting