Obama Vacations, Golf's, While Americans Riot and Die Abroad
Obama Vacations, Golf's, While Americans Riot and Die Abroad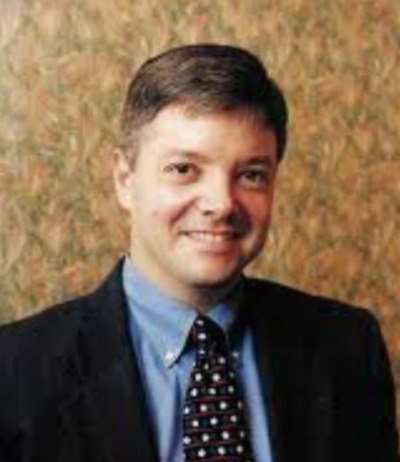 August is when politicians retire to their vacation homes and relax at taxpayer expense. Congress is paid for a 5-week vacation and President Obama and his family have made it a tradition to enjoy a luxurious vacation at Martha's Vineyard, the playground of the rich.
The President loves to stroll the streets of Martha's Vineyard, enjoy ice cream and bike riding. Most of all, he loves to play golf. Since assuming the presidency, Barack Obama has played almost 200 rounds of golf, no matter what crisis is ongoing.
During this vacation, he played golf during a Ukrainian civil war, a conflict in Gaza, the beheading of innocent Christians by the terror group ISIS, and a five-day riot in Ferguson, Missouri.
All of these distractions undoubtedly upset President Obama, who had to interrupt his vacation for an occasional news conference and real work.
Yesterday, he made brief comments praising his administration for effective military action against ISIS in Iraq and blasting the police for their response to the riots in Missouri. Upon concluding the news conference, the President was on the golf course within minutes.
Obviously, golf helps relax the President, who has undoubtedly been stressed recently. This week, Obama not only had to deal with turmoil overseas and in Missouri, but he was also criticized by an unlikely source. He is used to being blasted by Republicans, who oppose his policies, but he must have been shocked to read about the blistering attack from his former Secretary of State, Hillary Clinton.
In an interview with The Atlantic, Mrs. Clinton claimed that the President's feckless response to the Syrian civil war created a vacuum that was filled by Islamic terrorists. The President denied his policies were ineffective and claimed that the comments were "horse..."
So, the President cannot even relax in peace and has to deal with critics all over the political spectrum. He must realize that Hillary Clinton is running for President and has to distance herself from his failed policies. In a convenient public relations move, on Wednesday night, the President and Mrs. Obama joined Hillary and Bill Clinton at the birthday party of Ann Jordan, wife of lobbyist Vernon Jordan. Prior to the event, Hillary Clinton said she was looking forward to "hugging it out" with the President.
The party must have been a blast for the President was photographed dancing alone in the country club ballroom. Of course the problem with this image is that while the President was dancing the night away, Ferguson, Missouri was in flames, police officers were firing tear gas at rioters and innocent Christians were being slaughtered in Iraq.
Barack Obama is a modern day Nero, golfing and partying while the world burns. This presents an image of a disconnected President who is unconcerned with the crises at home and abroad. It is no surprise that his approval numbers are stuck at 40 percent.
Obviously these poll numbers show that Americans are tired of a President who specializes in leisure pursuits instead of solving problems such as the border crisis. With a wide-open border, we have no idea whether ISIS or another terror group is exploiting this weakness.
There is no doubt that ISIS is already operating in the United States. This week, a picture was posted on Twitter of the ISIS flag in the front of the White House. The other day, a New Jersey man was questioned by police for flying an ISIS flag in front of his house.
Amazingly, the President likened this real ISIS threat to a "JV" team. Maybe if the President spent less time on vacation and on the golf course, he might be a better judge of our terrorist enemies.
Jeff Crouere is a native of New Orleans, LA and he is the host of a Louisiana based program, "Ringside Politics," which airs at 7:30 p.m. Fri. and 10:00 p.m. Sun. on WLAE-TV 32, a PBS station, and 7 till 11 a.m. weekdays on WGSO 990 AM in New Orleans and the Northshore. For more information, visit his web site at www.ringsidepolitics.com. E-mail him at jeff@ringsidepolitics.com.