Obamacare: Smokers Could Save on Premiums Due to Technical Glitch (VIDEO)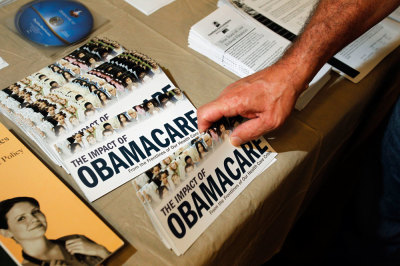 An Obamacare computer glitch could allow smokers to avoid the planned additional premium fees, according to reports on Tuesday.
The universal health care program has included certain provisions to penalize smokers when it comes into effect in 2014. However, it appears as though technical issues may allow smokers to avoid the full fees for at least a while as several provisions may be delayed.
Under one provision of Obamacare, smokers are set to be charged higher premiums based on age.
However, according to CBS News, a technical glitch has seen computers fail to distinguish between the categories established by the provisions. That means smokers of all ages, at least when the provisions come into affect, will be charged the same premiums. Older smokers will receive the break on the higher amounts, but younger smokers will be charged more, according to reports.
The currently proposed premiums will see smokers pay up to 50 percent more than non-smokers. Also smokers are exempt from tax credits that will offset health care costs for non-smokers.
At present, a standard insurance plan will cost a 64-year-old non-smoker $9,000 per year. In contrast, a smoker will pay over $13,000 for the same policy.
Analysts have claimed that it could take up to one year to fix the glitch, however, so far officials have not announced postponement of the penalties for smokers.
Recently it was also announced that one of the largest provisions in the act that would impose fines on employers who fail to provide health coverage to employees, would be delayed a year.