Obama's Iran Nuke Deal Will 'Unleash Hell on the Mideast,' Sen. Lindsey Graham Warns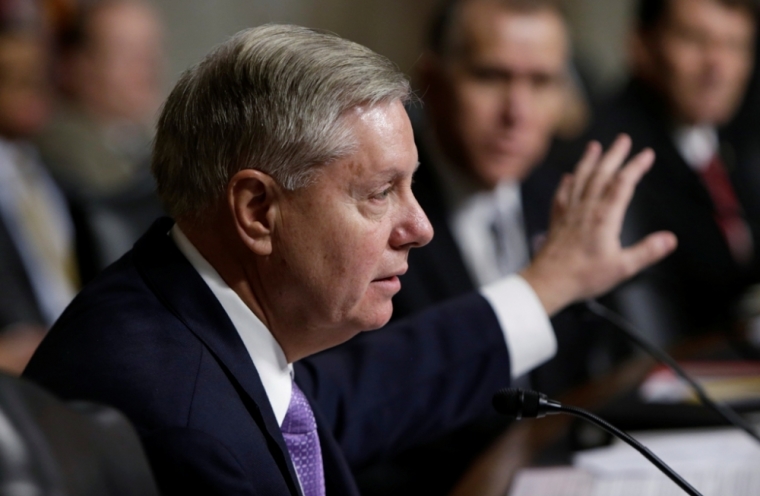 Republican Sen. Lindsey Graham warned that President Obama will soon "unleash hell" on the Middle East if he carries on with his plans on striking a nuclear deal with Iran without listening to Congress and his critics.
"The Arabs and the Israelis are not going to allow the ayatollahs in Iran to have a nuclear capability only contained by the UN. … So Obama is about to unleash hell on the Mideast," Graham said on the "Hugh Hewitt Show."
"He's about to create a nuclear arms race by wanting a deal with the Iranians so badly that he's about to make the mistake of a lifetime," added Graham, who might run for president.
Obama's critics say that the negotiation process is diverting from the original aim of removing Iran's potential to make nuclear weapons, to tolerating and only temporarily restricting Tehran's nuke capability.
Besides, even as negotiations are underway, Washington is not making any serious efforts to check Iran's growing influence in the Middle East, say critics, who are also concerned that the Obama administration is hinting that it would go for a deal with Iran without a congressional vote.
This will have a bearing also on the fight against the Islamic State, or ISIS, terror group, Graham says.
"Obama doesn't want to challenge Assad, because that will upset the Iranians," Graham said, calling the Syrian president "a complete puppet of Iran."
"Iran controls, or heavily influences four Arab capitals without a nuclear weapon. They have great influence in Iraq with Shiite militias, the Houthis in Yemen have now taken down the government. They're Iranian-backed. You've got Assad in Syria who's a puppet of Iran, and you've got Hezbollah," Graham added.
The South Carolina senator said the Saudis, the Qataris, the Jordanians and others in the region told him that they're willing to fight ISIS, also known as ISIL, because the al-Qaeda offshoot is a threat to their religion and their national security. "But you have to go with us, and we have to take Assad down, because we're not going to fight ISIL and leave a puppet of Iran in place. And Obama's fixation on a deal with Iran is allowing ISIL to get stronger, and it's the fatal flaw in our strategy to degrade and destroy ISIL. And here's the magic thing for me. ISIL wants to hit us as much as they want to hit the region."
Graham further sought to explain why the Arabs won't get in the fight. "They're not going to follow a strategy that's doomed to fail. Training the Free Syrian Army is a good idea. But if you train these guys up, and you say you can only fight ISIL, then Assad is going to barrel bomb these guys when they get any strength at all."
However, Obama "doesn't want to take on Assad … because he's so worried about upsetting the Iranians when they're wreaking havoc in the region," the senator said.