Ohio Legislature Mulling Bill to Allow Atheists to Solemnize Marriages
Ohio Legislature Mulling Bill to Allow Atheists to Solemnize Marriages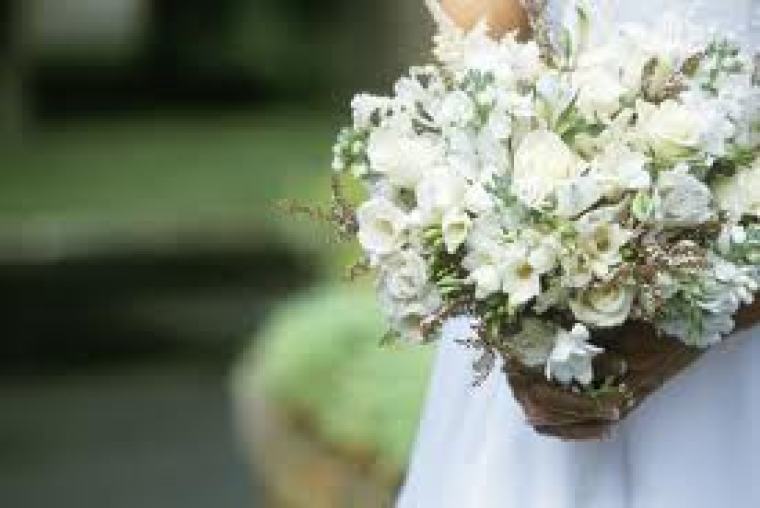 A bill introduced in the Ohio Legislature would allow for individuals of any religion, or none at all, to solemnize marriages in the state.
Known as Ohio House Bill 591, the proposed legislation would expand the range of people who can solemnize a marriage, including non-theists.
"Any other person or entity that wishes to solemnize marriages shall register with the secretary of state and the secretary of state shall issue a license authorizing the person or entity to solemnize marriages in this state," reads HB 591 in part.
"The person shall produce for inspection the person's license to solemnize marriages or, if applicable, the license of the entity on behalf of which the person is solemnizing marriages, upon demand of any party to a marriage at which the person officiates or proposes to officiate or upon demand of any probate judge."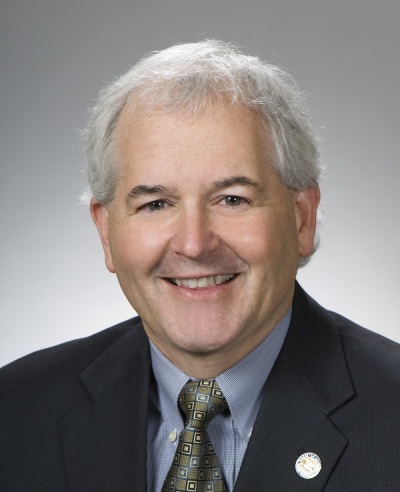 Sponsored by state representatives Mike Foley and Robert F. Hagan, the bill was supported by the Northeast Ohio chapter of the Center for Inquiry.
Monette Richards, president of Center for Inquiry - Northeast Ohio, told The Christian Post that she "had the pleasure of working with Representative Foley on getting this bill proposed."
"After attending CFI's Secular Celebrant training, I was frustrated by the fact that we still need a connection to a church to be able to solemnize marriages in Ohio," said Richards.
"I expressed my frustration to Representative Foley and said that it was time we change the law so that those of us who are not members of a religion or church can solemnize the marriages of the people in their own community."
Ohio law currently lists a small group of individuals who "may join together as husband and wife any persons who are not prohibited by law from being joined in marriage."
"An ordained or licensed minister of any religious society or congregation within this state who is licensed to solemnize marriages, a judge of a county court in accordance with section 1907.18 of the Revised Code, a judge of a municipal court in accordance with section 1901.14 of the Revised Code," reads state law.
"… a probate judge in accordance with section 2101.27 of the Revised Code, the mayor of a municipal corporation in any county in which such municipal corporation wholly or partly lies, the superintendent of the state school for the deaf, or any religious society in conformity with the rules of its church…"
In comments given to CP, Representative Foley noted that under current law "couples in Ohio who wished to have their marriage solemnized in a secular manner were unable to do so."
"The only alternative is to go to a mayor or a local court which can make the marriage ceremony feel less personal," said Foley.
"House Bill 591 will allow Ohioans the opportunity to make the beginning of their marriages more special, especially for those without ties to a religious organization or strong beliefs about the existence of God."
HB 591 comes around the time that a judge in Indiana ruled that atheists should be allowed to officially solemnize marriages in the Hoosier State.
Judge Frank Easterbrook of the Court of Appeals for the Seventh Circuit ruled Monday that non-theistic celebrants "want their own views to be expressed by celebrants at marriages, [and] the state must treat them the same way it treats religion."
HB 591 is not without its critics. Charles Tassell, vice president of Public Policy at Citizens for Community Values and contributor to the Ohio Conservative Review, told CP that the bill "is a wily attack on marriage."
"The desire is to decouple the institution of marriage from that of religion. In so doing, they further the myth that any union has a social blessing," said Tassell.
"This moves Ohio toward the bare contractualization of marriages by highlighting the joining of parties through a contract, performed by anyone, which need not endure."
Tassell also told CP that he believed the bill "has not been well received" and is connected to the efforts of some to overturn Ohio's definition of marriage as being between one man and one woman.
"Ohio, however, is in the crosshairs of the national same-sex marriage advocates," said Tassell regarding the connection.
"They are working on at least four different lawsuits, one constitutional amendment, and several legislative bills attacking marriage."