Ohio State Terror Attack Mirrors ISIS' How-To Guide for Lone Wolf Jihadis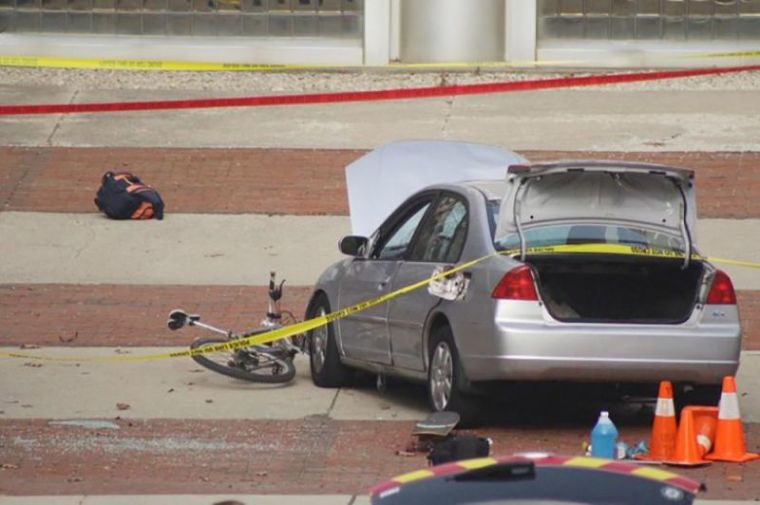 The terror attack at Ohio State University carried out by a Somali-born Muslim on Monday closely mirrors methods outlined by the Islamic State in articles published in its English-language magazine that offer lone-wolf jihadis in the West instructions on how to kill non-Muslims.
As CNN reports that authorities believe Abdul Razak Ali Artan was inspired by IS (also known as ISIS, ISIL and Daesh) when he decided to ram his Honda Civic into a large crowd gathered outside at the Columbus campus and subsequently went on a slashing spree with a butcher knife, his method of attack resembles strategies featured in how-to guides produced by IS to encourage radicalized Muslims to carry out attacks on soft targets in Western nations.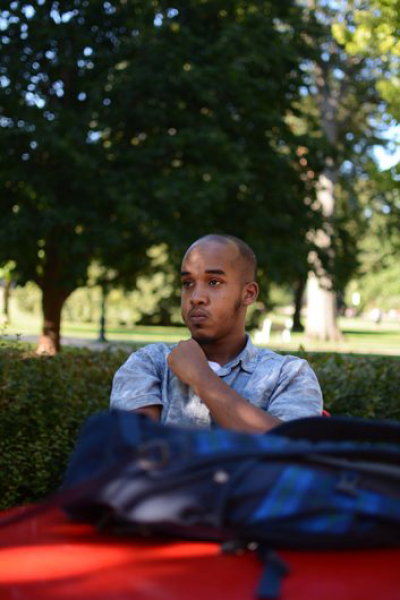 Although only 11 civilians were injured and no civilians were killed, the attack could have been much more tragic, considering 434 civilians were injured and 86 were killed when an IS-inspired terrorist rammed a cargo truck into a crowd in Nice, France, in July.
As IS has long encouraged its sympathizers to kill non-Muslims in the West, the group has produced a number of various instruction guides teaching radicalized extremists how they can plan and conduct their own terror plots without having to travel to Iraq or Syria to join the terror group.
Some of IS' earlier lone-wolf attack tips have taught sympathizers how to create their own improvised explosive devices and how to disguise themselves in society to increase their chances at getting a government job.
More recent IS attack manuals published in the English magazine, Rumiyah, which is produced by the IS-associated Al-Hayat Media Center, have taught sympathizers how to conduct knife attacks and how to use automobiles to crush Westerners to death, much like Artan tried to do in Ohio.
The October version of the magazine featured an article teaching aspiring jihadis about what knives to use and where to stab people in order to kill them. In November, the magazine featured an article that outlines how to massacre a large group of people by using vehicles.
The November article went into specific details about what kind of vehicles terrorists should use and not use when trying to carry out such an attack. It also instructed sympathizers who use the vehicle method to attack public places with heavy pedestrian traffic, such as outdoor celebrations, festivals, campaign rallies, parades and outdoor markets.
The article was seen as an attempt by IS to get more people to carry out attacks like the one carried out in Nice. The terror group said its preferred targets include events such as the Macy's Thanksgiving Day Parade in New York City.
Following the production of the magazine articles, the U.S.-based terror monitoring firm SITE Intelligence Group reports that IS also produced a tutorial video that offered even more tips on how sympathizers can conduct knife attacks and "slaughter disbelievers." In the video, an IS militant is shown slitting the throat of a victim using a simple kitchen knife.
The video also comes after IS produced another tutorial video showing how to kill someone face-to-face or from behind.
"In recent months, ISIS media has shown a shift in focus toward attack instructions, offering detailed guides for performing knife attacks, vehicular attacks and other acts," Rita Katz, the director of SITE Intelligence Group, told The Associated Press after the Ohio State attack.
Katz added that Artan's attack in Ohio "consists of the recent instructions from IS on what tools should be used for lone-wolf attacks in the West."
Despite IS' heinous propaganda techniques, it is unclear as to whether Artan had read any of the magazine articles or seen any of the videos before deciding to carry out his plot at Ohio State.
However, what is known is that Artan had written posts on his Facebook page minutes before conducting the attack that referenced deceased American-born al-Qaeda leader Anwar Al-Awlaki.
"If you want us Muslims to stop carrying lone wolf attacks, then make peace," the post reads. "We will not let you sleep unless you give peace to the Muslims."
Additionally, IS has claimed responsibility for the Ohio State attack and claimed that Artan was a "soldier" of the caliphate. However, there is no immediate evidence that Artan actually pledged his allegiance to the militant group.