Ohio's Highest Court Removes 'Husband,' 'Wife' in Cases in Favor of 'Gender Neutral' Terms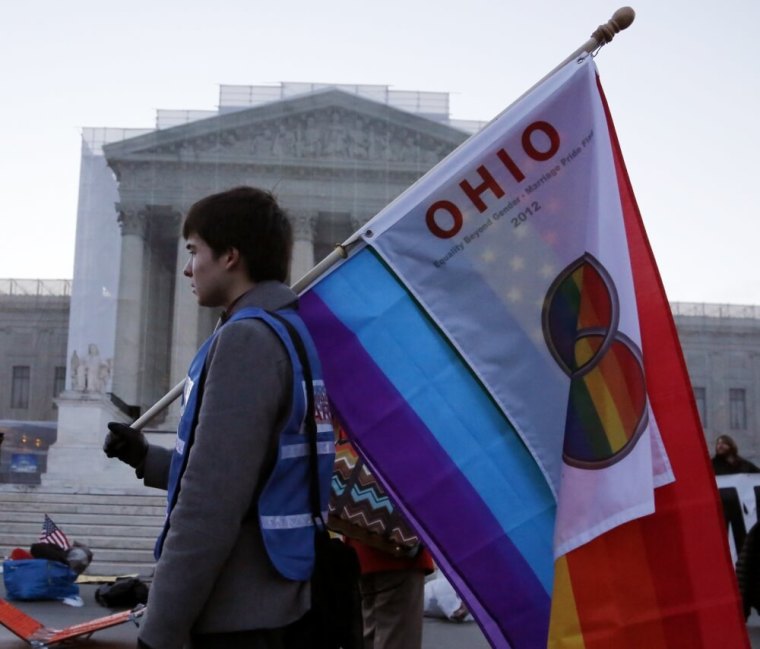 The Ohio Supreme Court implemented a controversial decision Tuesday to stop using gender specific terms such as "husband," "wife," "father" and "mother" on all of rules and forms, opting instead to use gender neutral terms.
In a statement released Monday by court spokesman Bret Crow, the decision came as a response to the U.S. Supreme Court's legalization of gay marriage last summer.
"The terms husband, wife, father, mother, parent, spouse and others were to 'be construed as gender neutral where appropriate' and to remain in effect until the rules and forms were 'amended to reflect the changes contained in this Order,'" Court News Ohio reports.
"Ohio Supreme Court rules and forms that address marriage and the related topics of divorce, child support, guardianships, adoption, domestic relations, and domestic violence have been amended to remove gender-specific terms."
Last June, the U.S. Supreme Court ruled 5-4 in Obergefell v. Hodges that state level bans on gay marriage were unconstitutional.
Ohio's ban, passed overwhelmingly in 2004 by voters, was one of 13 referenda approved laws that were struck down in the decision.
Years earlier, the highest court in the state was known to be supportive of the traditional marriage definition side of the debate.
In 2004, the Ohio Supreme Court ruled 6-1 to throw out an attempted legal challenge against the referendum question to add an anti-gay marriage amendment to the state constitution.
Regarding the October 2004 decision, attorney David Langdon denounced the failed effort to stop the referendum from happening.
"The attack on this amendment was nothing less than an attempt to stop the people of Ohio from being heard," stated Langdon. "Their desperation to evade democracy did not succeed."