'Old Fashioned' Movie Combats the Effects of '50 Shades of Grey' on Romance; Brings Chivalry Back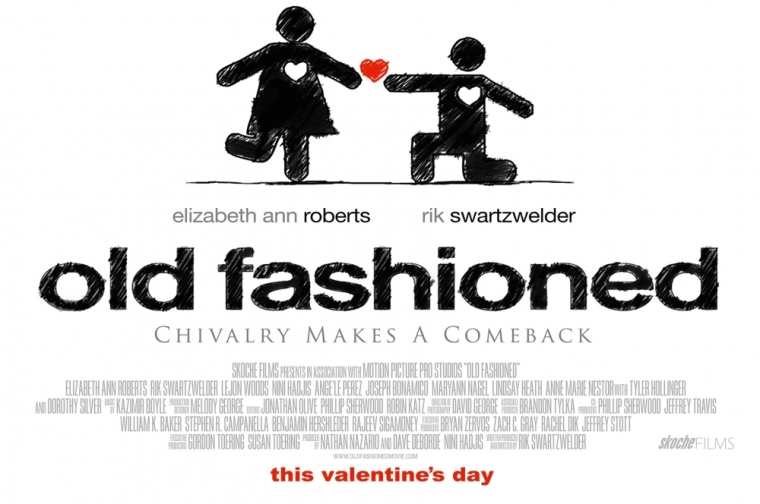 A new movie opening this Valentine's Day aims to combat the effects of works such as "Fifty Shades of Grey" on romance and expose people to a more "Old Fashioned" view of it.
Exchanging bondage for the Bible, the film, entitled "Old Fashioned," introduces two broken people who come out of their dark pasts and into real love through a traditional courtship. The film is a sharp contrast from "Fifty Shades of Grey" which is also due in theaters on Valentine's Day. The primary difference between the two films lies in the God-honoring courtship found in "Old Fashioned," which attempts to bring chivalry back to life.
Writer, director and star of "Old Fashioned" Rik Swartzwelder explained the significance of the film hitting theaters on the exact same weekend as "Fifty Shades."
"The timing of it all definitely provides a stark contrast, and that's the point," he said in a press release. "The conversation should be pushed. Not all fantasy is harmless and not all paths lead to true and lasting love. We have two movies here, both about people with troubled pasts … but both taking very different approaches to getting romance right."
The romantic drama follows Clay Walsh (Swartzwelder) who has exchanged his college partying ways for lofty and outdated theories on love and romance. When a free-spirited woman, Amber (Elizabeth Ann Roberts), moves into the apartment above his antique shop, Clay cannot resist his attraction to her, but first he must step out from behind his relationship theories. For her part, Amber must overcome her own fears and deep wounds before the pair can attempt the impossible "old-fashioned" courtship in contemporary America.
Although "Old Fashioned" arrives at the same time as "Fifty Shades of Grey" this February, Swartzwelder said that the wheels were in motion for the traditional love story long before the girl-meets-bondage story reached Hollywood.
"We didn't create our film in response to any other specific book or film at all … But the decision to hold off on our release so it could open alongside 'Fifty Shades?' Yes, that was indeed deliberate," the filmmaker said.
"We thought it was a unique opportunity to set up a film as antidote," Swartzwelder added. "Think of a young woman you care about… Which love story would you wish for her?"
To learn more about "Old Fashioned," stay tuned to The Christian Post. Watch the trailer for the film here.