Olivia Munn May Have Given First Look at Psylocke Costume for 'X-Men: Apocalypse'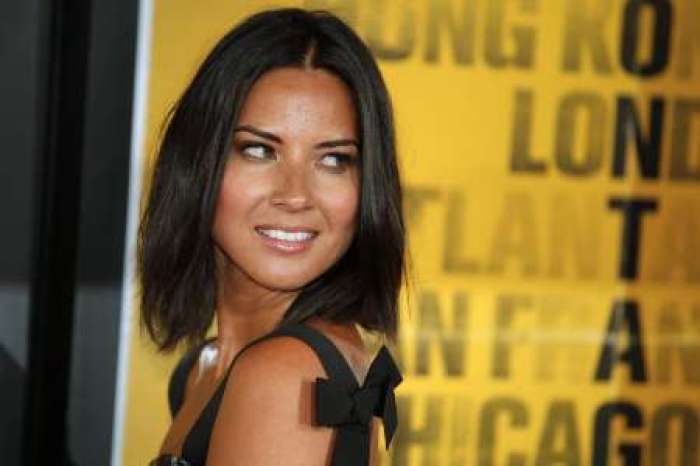 Olivia Munn posted what may have been a first look at her character Psylocke in costume for her role in "X-Men: Apocalypse."
Munn's Instagram image only shows the lower right side of her body wearing a dark green long-sleeved latex-type body suit and electric blue latex gloves, which is a departure from the Marvel Comics version of Psylocke, who wears her signature purple suit.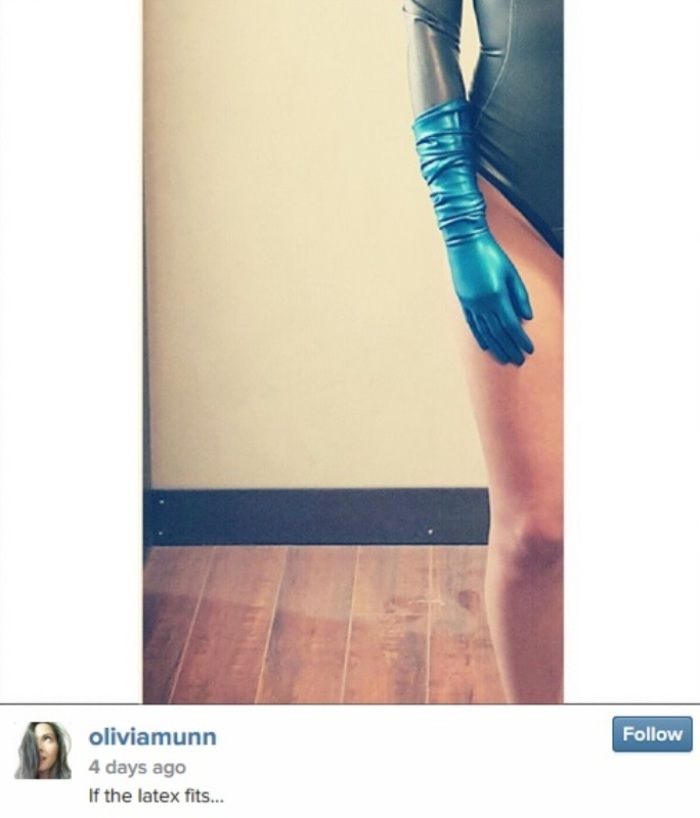 "If the latex fits," the actress captioned her Instagram photo.
Munn, 34, whose film credits include supporting roles in "Mortdecai," "Magic Mike," and "Iron Man 2," is facing her first major big budget blockbuster in her iconic role as Betsy Braddock a.k.a. Psylocke, a telepathic and telekinetic mutant with ninja fighting skills who can generate psi-bolts and project her astral self.
Psylocke was last portrayed by Asian American actress Mei Melançon in "X-Men: The Last Stand" in 2006. In the film she sported a black full-body suit and long purple hair.
Munn, who is a self-confessed cosplay geek, and has previously attended a number of ComicCons dressed as Wonder Woman and Princess Leia, told People.com playing Psylocke is a dream role come true.
"That is definitely a geeky attribute, when you put on a costume and be like, 'Oh yeah! I can totally kick a--!' – when you truly can't," she earlier admitted in an interview with Ask Men.
Munn will be appearing with the rest of the cast of "X-Men: Apocalypse," including Ian McKellen as the older Magneto, James McAvoy as Professor X, Michael Fassbender as the young Magneto, Nicholas Hoult as Beast, Jennifer Lawrence as Mystique, Rose Byrne as Moira McTaggert, Evan Peters as Quicksilver, Oscar Isaac as Apocalypse, Tye Sheridan as Cyclops, Sophie Turner as Jean Grey, Alexandra Shipp as Storm, Kodi Smit-McPhee as Nightcrawler, Ben Hardy as Angel, Lana Condor as Jubilee and Lucas Till as Havok.
"X-Men: Apocalypse" has started filming in Montreal, Canada this month, and will be released in theaters on May 27, 2016.