Only Way to Defeat ISIS Is With Help From Non-Radical Muslims in Middle East, Says Head of Aid to the Church in Need (Part 1)
CP: What would say to someone says "If Christians have it so bad in the Middle East why don't they just leave."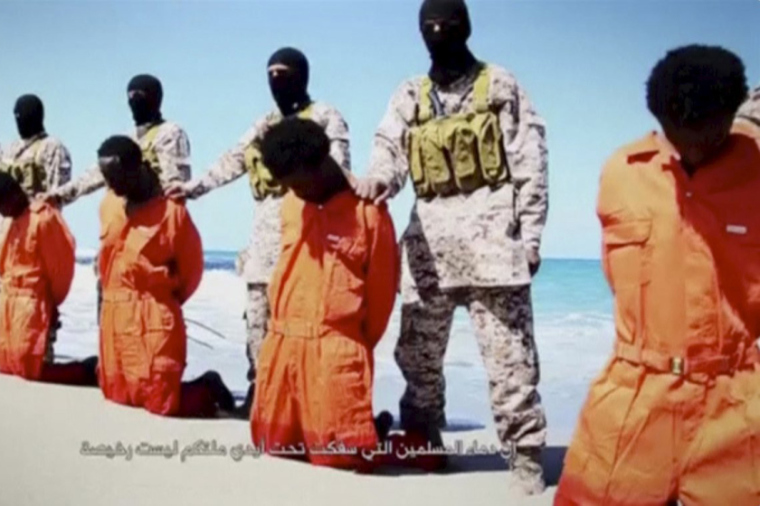 Marlin: It's been their home for 2000 years. To say get up and just leave [is ridiculous]. They have human rights and civil rights.
Now, in a country like Syria, even under Assad, Christians were second class citizens and they have been since around the ninth century. But Christians and Muslims lived side by side. [Even though they were treated as] second class citizens, they played part in the government.
They were a conduit to Europe, trading etc. … They played an important role in terms of providing education and hospitals. But the radical groups now want to wipe them off the face of the Earth which is not the way it was for 1000 years. When you have family and religious ties going back 2000 years, to just say give it up, it's not that easy.
CP: Is Islamic State the biggest threat to the Middle East right now?
Marlin: I think the greatest threat to Christians in the Middle East today is certainly ISIS. But the greater threat in my judgement is if the mainline Muslims just sit back silently.
We're not going to defeat ISIS just with troops. The great issue is whether or not the mainstream Muslim world is going to say to these radicals this is enough. Suicidal terrorism, random murders, kidnapping, hijacking is all wrong. The mainstream Muslims know ISIS is wrong. It's not the right interpretation [of the Quran]. Unless they do something to stop them, I don't see the West defeating these radical groups.
CP: What about Muslims who are also being persecuted? What is their situation like?
Marlin: If ISIS is attempting to murder a Muslim it's because these are mainstream Muslims who do not agree with their radical agenda. So to stop this, the Muslim world is going to have to stand up to it.
CP: ISIS has ravaged through Christian cities in Iraq. Do you think there won't be any Christians left there if Islamic State continues their onslaught?
Marlin: The sad part about Iraq is that even during the U.S. occupation schools were bombed and missionaries along with other Christians were murdered. There were kidnappings. Churches were bombed on Christmas day. And many Christians employed by the U.S. Army were murdered because the radicals within Iraq were saying, "If you smile at an American you're guilty."
If American troops went to a Christian shop or restaurant, the next day, many of these [business owners] were physically harmed. Their hands were chopped off. Eyes gouged out. In August 2004, al Qaeda bombed eight churches in Baghdad and two in Mosul. Fourty-thousand Christians then left Iraq. The constitution of 2004, article seven stated Islam is the official state religion and Christians did not get a single spot on the nation's executive council. The constitution was rigged against Christians.
Since 2014, ISIS drove all the Christians out of Mosul. About 120,000 were driven out of there. Over 2,000 Christians were killed there. Churches were destroyed. In 1987 I think there were 1.4 million Christians in Iraq. That number is down to about 300,000. So yes, we may see the complete elimination of Christians in Iraq if the present trend continues.
CP: Do you think some Iraqi Christians would say things were better under Saddam Hussein?
Marlin: For the most part that's not completely true. Saddam killed Kurds and Christians. They were second class citizens, but they were left alone. ISIS is obviously out to kill them. They have a choice, convert, pay a tax or die.
For more information on Marlin's book visit click here.