Oscar-Rejected Christian Film Finishes in Top 15 of Weekend Box Office
The small Christian movie whose Oscar nomination was rescinded after its composer promoted the film to his fellow Academy members returned to theaters this weekend and finished 14th in nationwide box office totals.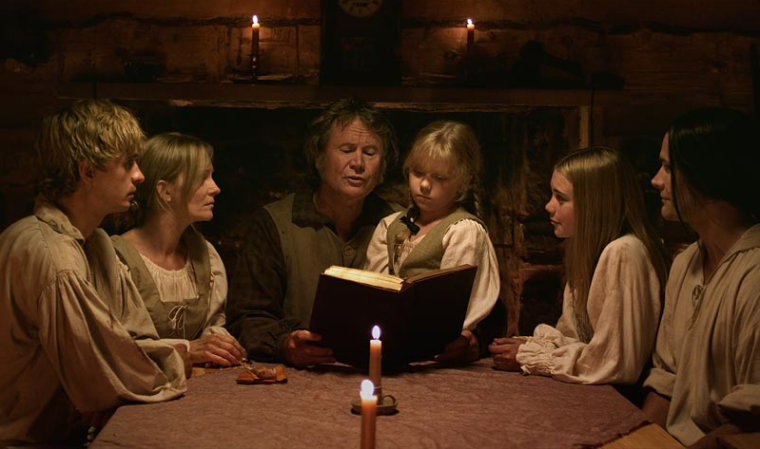 "Alone Yet Not Alone" which was nominated for Best Original Song in February, before the distinction was taken away, made $462,000, bringing its total haul to $596,000. The film briefly appeared in theaters in September 2013, turning a $125,775 profit.
Jonah Hill and Channing Tatum's sequel "22 Jump Street" won the weekend with $60 million.
The $7 million film is based on the novel Alone Yet Not Alone by Tracy Leininger Craven, which is inspired by the true story of Barbara and Regina Leininger, who were taken by force from their German immigrant family in 1750s Pennsylvania.
The composer of the song "Alone Yet Not Alone," Bruce Broughton, told The Christian Post in February that he believed the Academy's decision to rescind the nomination was a "personal attack in order to discredit a nomination that disappointed the people who had spent a lot of money for something else."
"In that way they have been very successful. I have been discredited. My character has been besmirched and sullied," Broughton, who served two nine-year terms as a Governor in the Academy and is currently a member of the executive committee of the Academy of Motion Picture Arts and Sciences, added.
Responding to allegations that Hollywood's actions were motivated by a larger, culture war angle, Broughton would not "discount that there are other issues at work."
Although the film was produced by a Christian group and the song's singer, disability rights activist and quadriplegic Joni Erickson Tada, is an evangelical Christian, neither he nor Spiegel identify as such. Broughton, who was raised in a family that was significantly involved in the Salvation Army said he "wouldn't put a name" on his faith. Spiegel is Jewish.
The Academy did not name another nominee to the pool which included songs from "Frozen," "Despicable Me 2," "Her," and "Mandela: Long Walk to Freedom." "Frozen's" "Let It Go" was named the winner.
No other faith-based films appeared in the top 30 highest grossing films of the past weekend.