Over 100 Christian Leaders Oppose Trump's 'Deep Cuts' to Foreign Aid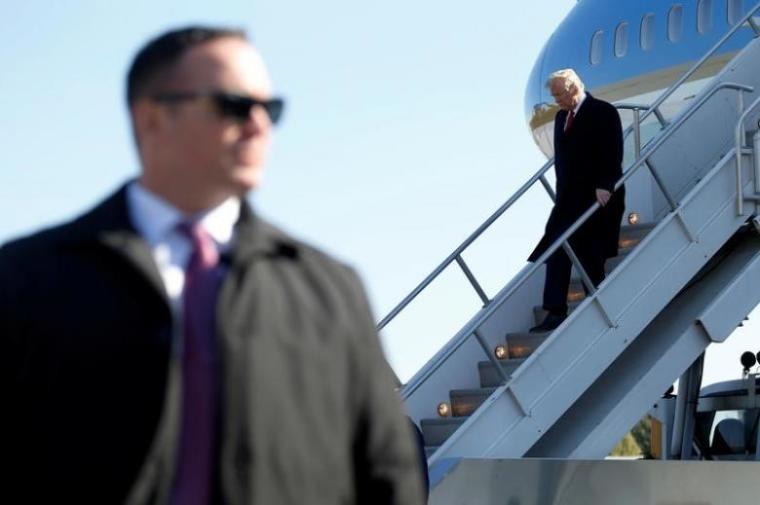 Over 100 prominent Christian leaders and celebrities, including two who spoke at the Jan. 20 presidential inauguration, are calling on Congress to oppose President Donald Trump's proposal to make disproportionate cuts to federal aid programs that are vital to helping vulnerable people in need worldwide.
The White House unveiled Trump's "America First" 2018 budget blueprint Thursday. The proposal includes an increase in military spending by $54 billion and also large cuts to the budgets of many government agencies. The proposal includes 28-percent cuts for the State Department and the U.S. Agency for International Development, which runs many federal foreign aid programs.
In a statement released with his budget blueprint, Trump stated that his proposal includes "deep cuts to foreign aid" and argued that "it is time to prioritize the security and well-being of Americans, and to ask the rest of the world to step up and pay its fair share."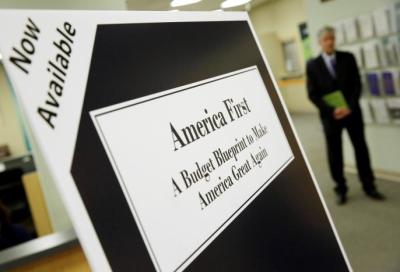 As Congress ultimately has the power of the purse and begins to mull over the Trump budget blueprint, a diverse group of Christian leaders and famous Christians have signed onto a letter sent to House and Senate majority and minority leadership on Thursday urging them to avoid making "disproportionate" cuts to foreign aid programs that work to serve the impoverished, starving and displaced people across the globe.
"As followers of Christ, it is our moral responsibility to urge you to support and protect the International Affairs Budget, and avoid disproportionate cuts to these vital programs that ensure that our country continues to be the 'shining city upon a hill,'" the letter reads, adding that the International Affairs Budget brings "hope to poor, hungry, vulnerable and displaced men, women and children around the world."
"America is blessed with fertile land, abundant natural resources, a strong economy, and faithful citizens who value religious freedom," the letter continues. "But beyond our borders, many countries experience unparalleled suffering and loss of life due to extreme poverty, disease, natural disasters, and conflict. Today, there are 65 million displaced people, the most since World War II, and 795 million people still go to bed hungry every night."
The letter was signed by a number of prominent Christian leaders such as Samuel Rodriguez, president of the National Hispanic Christian Leadership Conference; Ronnie Floyd, former president of the Southern Baptist Convention; Cardinal Timothy Dolan, Archbishop of New York; evangelical author and human rights advocate Johnnie Moore; Christian radio show host Carmen Fowler Laberge; Leith Anderson, president of the National Association of Evangelicals and many others.
Both Rodriguez and Dolan participated in Trump's inauguration by reciting prayers and Bible passages.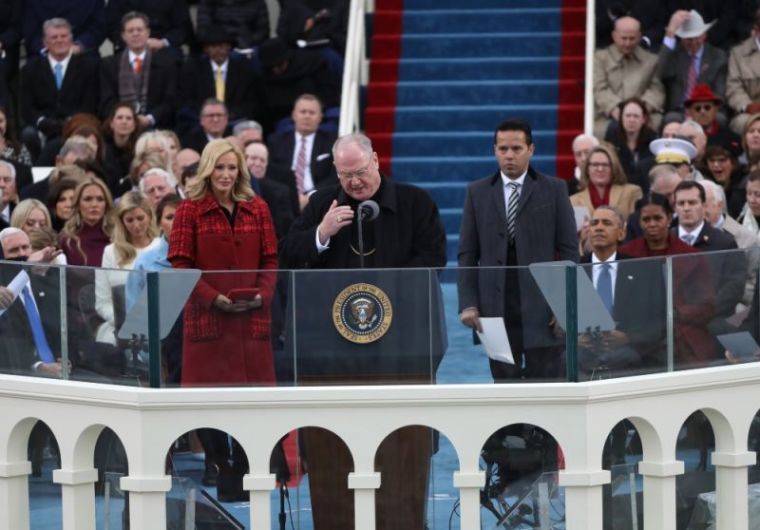 The letter was also signed by famous Christian recording artists Michael W. Smith and Amy Grant.
"Matthew 25 tells us when we serve the least of these, we are serving the Lord. As people of faith, we cannot turn our back on those in desperate need," the letter states. "We are grateful for America's global development and diplomacy programs that have been instrumental in saving lives, safeguarding religious liberties, and keeping America safe and secure."
"Both Republican and Democratic administrations have strong legacies of supporting humanitarian and development programs that enable countless people to pull themselves out of poverty and live life with dignity," the letter continues. "It is through these diplomatic and development tools that we've seen countries and communities build peaceful, productive societies that do not turn to violence or terrorism."
The letter asserts that the International Affairs Budget, which among other things funds health clinics and schools in developing nations and humanitarian relief programs, is "crucial" to demonstrating American values, building "friendships with other nations" and "lowering security risks around the world."
"With just 1 percent of our nation's budget, the International Affairs Budget has helped alleviate the suffering of millions; drastically cutting the number of people living in extreme poverty in half, stopping the spread of infectious diseases like HIV/AIDs and Ebola, and nearly eliminating polio," the letter adds. "Additionally, it promotes freedom and human rights, protecting religious freedom for millions around the world."
The letter comes after over 100 retired generals signed onto a letter late last month expressing their concern over the proposed cuts to the State Department budget.
"If [the president] wants to eradicate radical Islamic terrorism, his only hope of doing it is not through an interminable war on Islam," retired four-star Marine Gen. John R. Allen told CBS News.
"It is by funding the very things in the State Department that give us the capacity to work with other countries and to help, in the context of development, to change the human condition in places in the world where young men and women are radicalized by virtue of the social environments they are in," Allen added. "They are pushed into the arms of extremists who we must fight."