Over 200 Massacred in Radical Attacks on Nigerian Christians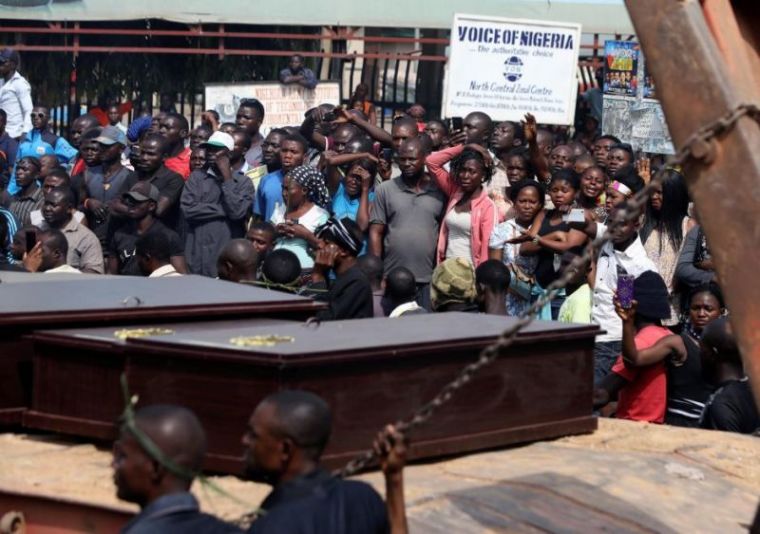 Over 200 people, most of them believed to be Christians, were massacred over three days in Nigeria this past weekend, officials and church sources are saying, as the relentless bloodshed carried out by radicals continues.
The Christian Association of Nigeria said on Wednesday that the current death toll in the country's Middle Belt, based on attacks that began last Thursday and continued until Sunday, stands at 218.
Open Doors USA said that its partners on the ground have also reported more than 200 casualties.
The killings are a result of clashes between the radical Muslim Fulani herdsmen and local area farmers near the city of Jos, many of whom are Christians, though officials have not yet identified how many of the victims belong to each group.
Organizations representing the Fulani have denied that they are responsible for the attacks, AFP reported, though police say that the cattle-herders are indeed to blame.
Plateau State Governor Simon Lalong revealed that "sophisticated weapons" were used in the latest attacks on farmlands, which he said were "reflective of a terrorist invasion."
"It (the bloodshed) therefore demands a justified response like that which was undertaken to address the Boko Haram insurgency," he said, referring to the notorious terror group that has been carrying out raids since 2009.
CAN and other Christian bodies in Nigeria have continued to accuse the administration of President Muhammadu Buhari of failing to protect Christians, as hundreds upon hundreds of followers of Christ have been murdered this year.
Buhari, who is of a Fulani background, continued to defend himself despite the latest massacre, however.
"It is noteworthy that many Nigerians still acknowledge that despite the security challenges, this administration has made notable successes in the security sector," Buhari said.
He also insisted that he should not be blamed for the attacks of the herdsmen just because he "looks like one of them."
"There is some injustice in these aspersions," the president said.
Last week, Bosun Emmanuel, the secretary of National Christian Elders Forum, warned at a conference in Lagos that unless the massacres are stopped, Nigeria could lose its Christian population, which makes up nearly half the country, by 2043.
"Realistically speaking, Christianity is on the brink of extinction in Nigeria. The ascendancy of Sharia ideology in Nigeria rings the death toll for the Nigerian Church," Emmanuel said.
"In 2018, we can say in 25 years from now, we are facing the risk of being the last Christians in Nigeria. Therefore, Christians should be in the frontline of defending democracy in Nigeria," he added.
The Global Terrorism Index shows that between 2012 and 2016, Fulani extremists killed over 2,500 people in Nigeria. Attacks have significantly increased in 2017 and 2018.