Over 20,000 Students Attend Passion 2014 Conference in Atlanta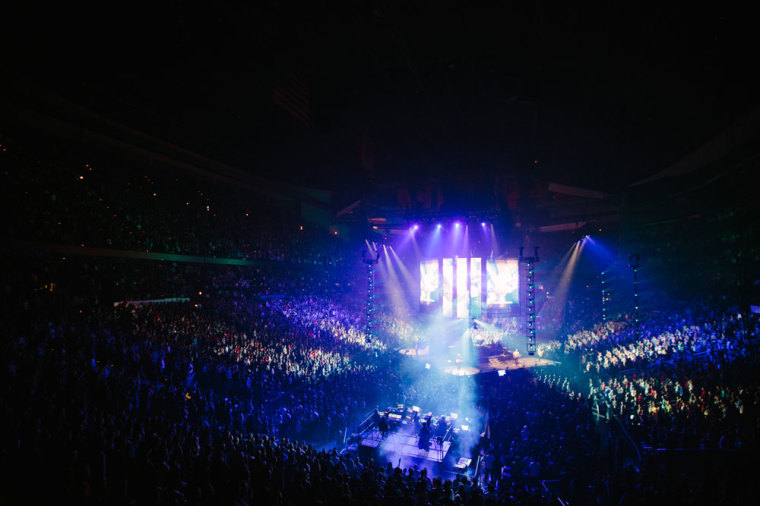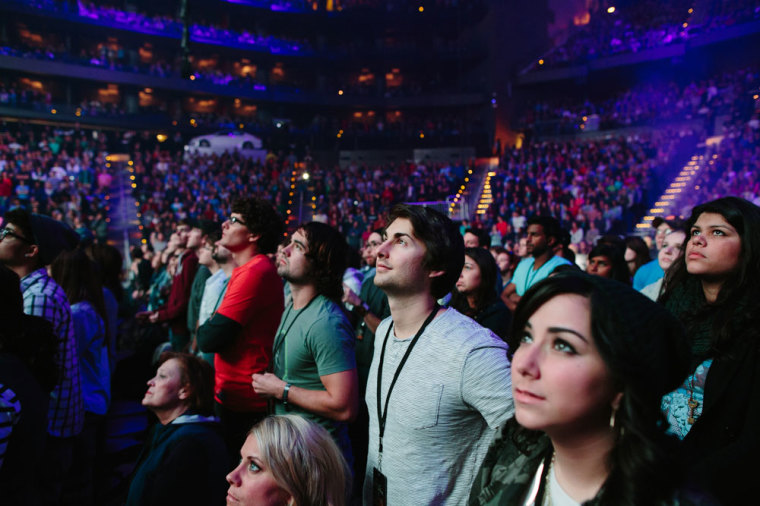 View Photos
The Passion 2014 Atlanta Conference kicked off at Philips Arena in Atlanta Friday with over 20,000 university students attending the two-day event from around the world.
Students from over 1,200 universities and 33 countries attended this year's Passion conference in Atlanta. This is the first of Passion's two large-scale gatherings this year in North America for 18-25 year olds. Passion 2014 Houston will be held on February 14-15 at the Toyota Center.
Passion 2014 brings together several internationally renowned pastors, teachers and worship leaders. Joining Passion founders Louie and Shelley Giglio in Atlanta will be John Piper, Christine Caine, and Francis Chan. Grammy award winning artists and worship leaders Chris Tomlin and Matt Redman, are slated to lead worship, along with David Crowder, Kristian Stanfill, Christy Nockels and Hillsong United.
Even with so many well-known speakers and musicians participating, organizers insist that Passion is more than simply a conference or an event. Rather, it is a call for "saying goodbye to lesser things and saying yes to the One whose name is above every name," a theme that is stated on the Passion website and often echoed by the speakers.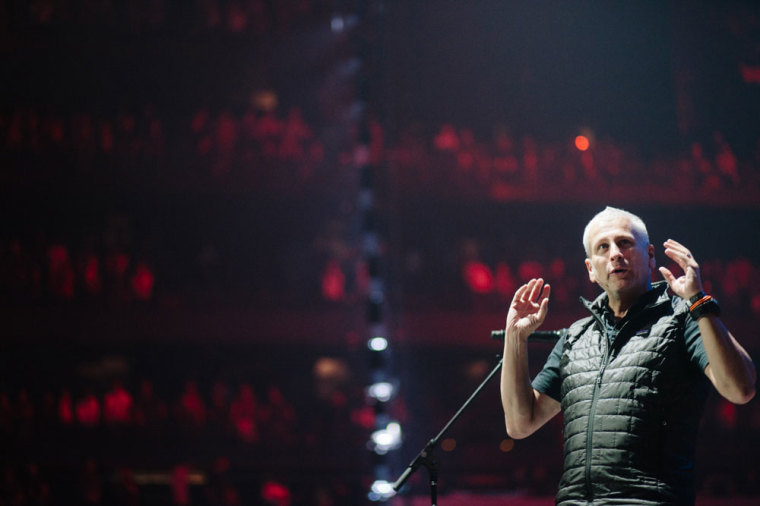 "Passion is about the Jesus Generation uniting for His fame," said Louie Giglio, founder of the Passion movement and pastor of Passion City Church in Atlanta. "At the heart of it all, Passion exists to see a generation stake their lives on what matters most. For us, that is the fame of the One who rescues and restores, and the privilege we have to fully leverage our lives by amplifying His name in everything we do."
Passion's core scripture, Isaiah 26:8, states: "Yes, LORD, walking in the way of your laws, we wait for you; your name and renown are the desire of our hearts."
Passion Conferences has been uniting college students around the world for the past 16 years, hosting 48 events in 16 countries. Since the first Passion Conference was held in 1997 in Austin, Texas, with 2,000 people, the movement has grown exponentially and hosted millions of university students at large-scale gatherings across the U.S. and around the world through nine conferences, four world tours and multiple one-day and regional events. In 2008, the organization embarked on their first Passion World Tour traveling to 17 cities worldwide on six continents, kicking off in Kiev and ending in Sydney. The most recent world tour in 2012 consisted of five cities: Vancouver, Pretoria, Kampala, Durban, and Cape Town. In 2014, Passion will tour internationally and hold gatherings in Dubai, Hyderabad, Delhi, Singapore, Manila, and Honolulu between March 20 and April 1.
Last January's gathering, Passion 2013, was its largest to date drawing over 60,000 university students and leaders from 50 states and 56 countries to the Georgia Dome in Atlanta, Georgia. The Passion 2013 conference garnered national attention as attendees gave over $3 million to help fund the freedom fight for the estimated 27 million human slaves currently in captivity. The gathering served as a pivotal point in the "End It Movement," which aimed to "Shine a Light on Slavery" by raising awareness of human trafficking, forced labor, and child labor, and supporting initiatives and organizations working to rescue and restore those enslaved around the world.
"We believe that worship and justice are two sides of the same coin," said Bryson Vogeltanz, pastor of Global Engagement at Passion City Church. "When Jesus followers gather together, there should be a tangible response. Together, we are a force for good."
All Passion 2014 attendees in Atlanta were urged to bring towels and socks to donate, which will be collected throughout the conference and given to Atlanta-area homeless shelters.
For more information about Passion 2014, visit http://268generation.com/passion2014/.