Over 300 dead after cult leader urged fasting to 'meet Jesus'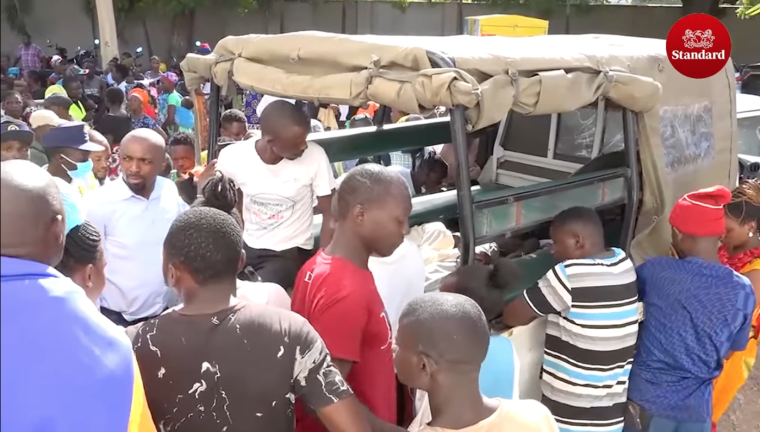 More than 300 bodies have been found in Kenya after a cult pastor encouraged his followers to starve themselves in order to meet Jesus. The number is anticipated to rise further as authorities plan to conduct more exhumations in the coming days.
The death toll has risen to 303 after 19 additional bodies were retrieved from mass graves in the expansive forested land of Kilifi County, located on Kenya's coast, The Associated Press reported. Pastor Paul Mackenzie, who leads what is known as Good News International Church, and his followers established their residential community in the region.
Regional commissioner Rhoda Onyancha told the media that about 613 individuals with ties to the region have gone missing.
Sixty-five of the 95 parishioners rescued from the property were charged with attempted suicide after they staged a hunger strike at a shelter as an act of protest against their detention. Following these charges, they were reportedly transferred to a jail facility.
In April, local law enforcement intervened at Mackenzie's property, prompted by a tip about mass starvation. Dozens of emaciated followers were discovered, treated at a local hospital in Malindi, and then transported to the shelter.
The recovered bodies were unearthed from the Shakahola forest as part of an investigation. 
In March, following the starvation deaths of two children in their parents' custody, Makenzie handed himself over to the police. He was initially released after posting bail of $700 (100,000 Kenyan shillings). However, he was rearrested on April 15 following the discovery of four additional bodies.
Law enforcement acted on a tip that led them to the Shakahola forest. They had been informed that "ignorant citizens were starving to death under the pretext of meeting Jesus after being brainwashed" by Makenzie.
The controversial televangelist has been under investigation for propagating a doctrine that encourages followers to abstain from food in order to reach Heaven faster.
Authorities say they are working to assess the full extent of this humanitarian crisis and continue their investigations.
In a similar incident last July, police in Nigeria rescued at least 77 people, including 23 children, who pastors had ordered to stay in a church basement and wait for the Second Coming of Jesus Christ.
Pastors of the Whole Bible Believer Church in Valentino Area of Ondo town in the southwestern state of Ondo encouraged church members "to stay behind" and wait for the rapture or to be taken to Heaven at the Second Coming of Christ.