Over 50 bodies exhumed after cult leader ordered followers to starve to death to reach Heaven faster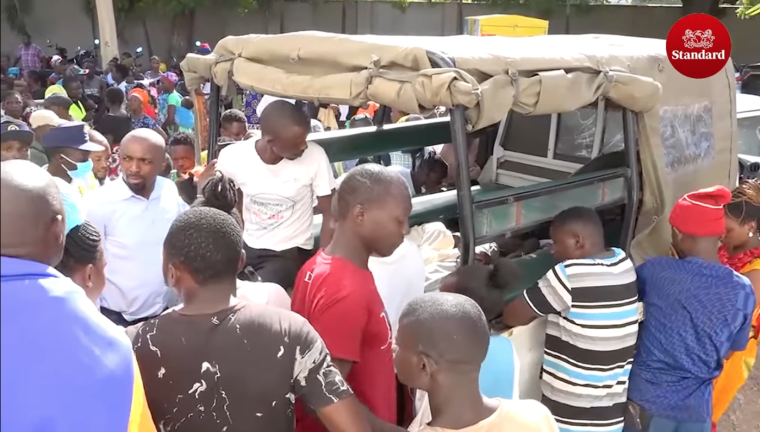 Update: 11 a.m. ET April 24: Over 50 bodies have been discovered in mass graves on land owned by a pastor in Kenya who was arrested this month for encouraging followers to fast to their deaths. 
Kenya Inspector General of Police Japhet Koome told Reuters for a report published Monday that the death toll included 50 bodies found in mass graves and eight others who were found alive but later died. At least 29 survivors have been rescued. 
Original:
Twenty-one deceased, including children, have been exhumed from a forest outside Kenya's coastal town of Malindi. All were members of a cult whose leader allegedly ordered them to fast so they could "meet Jesus," according to police who warn that others might be found dead.
The bodies were recovered from the Shakahola forest as part of a probe into the cult, known as Good News International Church, whose pastor and leader, Makenzie Nthenge, had allegedly instructed his followers to abstain from eating if they wanted to meet Jesus, AFP reported Saturday.
Last month, after two children starved to death in their parents' custody, Nthenge turned himself over to the police and was charged. He was initially released on bail of $700 (100,000 Kenyan shillings) but was arrested again on April 15 after the discovery of four more bodies.
Police sources say more bodies are expected to be found, as they have "not even scratched the surface" of the case, according to Barron's.
Eleven other followers, ranging in age from 17 to 49, were taken to the hospital after being rescued on April 14. Three of these individuals are reportedly in critical condition.
The police raided the Shakahola forest after receiving information about "ignorant citizens starving to death under the pretext of meeting Jesus after being brainwashed" by Nthenge, a controversial televangelist who had been under investigation for preaching a doctrine that encourages followers to starve themselves to death to reach Heaven faster.
Six of Nthenge's associates have also been arrested in connection with the case.
Nthenge is due to appear in court for an initial hearing on Monday, with the fill case scheduled for May 2.
Despite being in custody, Nthenge has reportedly gone on a hunger strike, claiming he is praying and fasting.
In a similar incident last July, police in Nigeria rescued at least 77 people, including 23 children, who pastors had ordered to stay in a church basement and wait for the Second Coming of Jesus Christ.
Pastors of the Whole Bible Believer Church in Valentino Area of Ondo town in the southwestern state of Ondo encouraged church members "to stay behind" and wait for the rapture or to be taken to Heaven at the Second Coming of Christ.
"Preliminary investigation revealed that Pastor Josiah Peter Asumosa, an assistant pastor in the church, was the one who told the members that Rapture will take place in April, but later said it had been changed to September 2022 and told the young members to obey only their parents in the Lord," the BBC quoted police press officer Funmilayo Odunlami as saying at the time.