'Starved to death': Police find 4 dead, rescue 11 after cult leader urges fasting to 'meet Jesus'
Authorities make arrest, fear more bodies will be discovered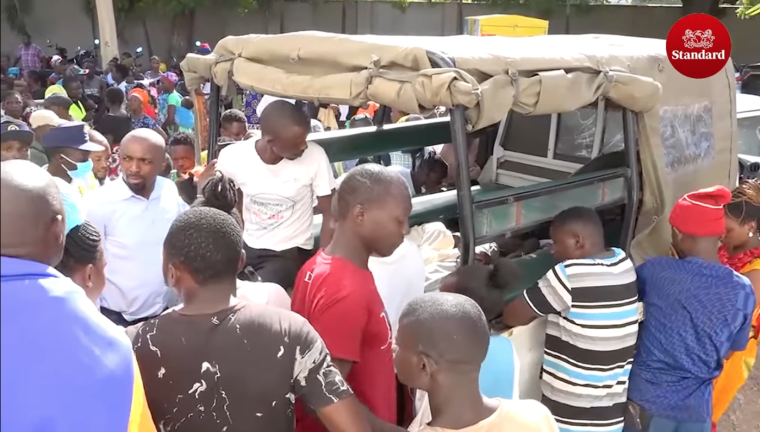 Kenyan police have arrested the leader of a cult group for the death of four followers who starved to death in a forest after he allegedly instructed them to fast to "meet Jesus."
Eleven other followers have been hospitalized, two of them in critical condition. Police have also found a mass grave in the forest believed to contain the bodies of other victims. 
Makenzie Nthenge, who leads the Good News International Church, was arrested last weekend after the bodies of four followers were discovered in the Shakahola forest near Malindi area in southeastern Kenya, local newspaper The Standard reported, adding that the police fear there may be more victims.
Nthenge is due to appear in court Monday.
The 11 other victims, aged between 17 and 49, include seven men and four women. Two of them remained in the hospital as of early Saturday.
Investigators plan to continue their search in the Shakahola forest as they discovered a possible mass grave where other followers might be buried.
"It is further suspected that there are many victims in the forest land believed to belong to the suspect," The Punch quoted the police as saying.
Police from Langobaya police station learned about the starvation death of two children in the custody of their parents last month, and they arrested Nthenge and charged him. But he was released on bail of 100,000 Kenyan shillings ($700).
After his release, Nthenge claimed to have permanently closed his church and ceased involvement in evangelism.
The police then received reports of more "ignorant citizens starving to death under the pretext of meeting Jesus after being brainwashed" by the suspect and raided the forest.
Local human rights activist Victor Kaudo of Malindi Human Rights Centre condemned the incident.
Nthenge, a controversial televangelist, has been under investigation for preaching a doctrine that encourages followers to starve themselves to death to reach Heaven faster.
In a similar incident last July, police in Nigeria rescued at least 77 people, including 23 children, who pastors had asked to stay in a church basement and wait for the Second Coming of Jesus Christ.
Pastors of the Whole Bible Believer Church in Valentino Area of Ondo town in the southwestern state of Ondo encouraged church members "to stay behind" and wait for the rapture or to be taken to Heaven at the Second Coming of Christ.
"Preliminary investigation revealed that Pastor Josiah Peter Asumosa, an assistant pastor in the church, was the one who told the members that Rapture will take place in April, but later said it had been changed to September 2022 and told the young members to obey only their parents in the Lord," BBC quoted police press officer Funmilayo Odunlami as saying at the time.