Over Half of American Protestants Say They Tithe but Some Count Secular Charity Donations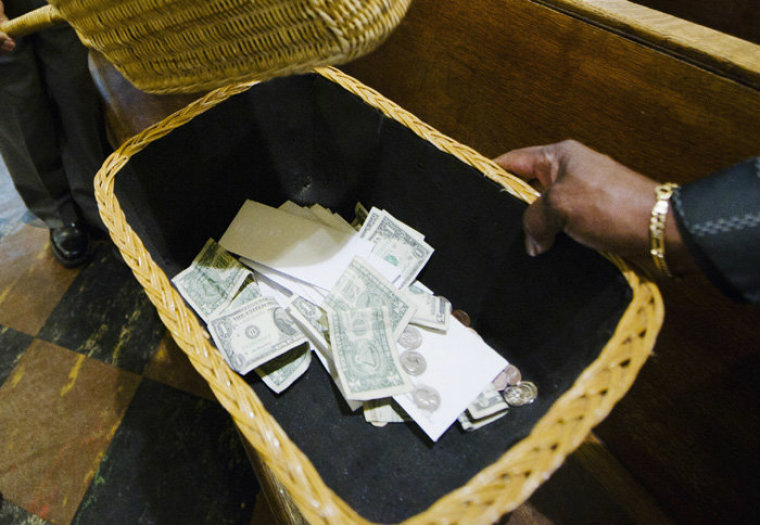 More than half of American Protestant Christians report tithing their income. But all tithes don't necessarily go to the church, with some Christians believing they can tithe to charities, including secular ones, according to recently released findings by LifeWay Research.
In a report released last Thursday, LifeWay noted that 54 percent of surveyed Protestants give at least 10 percent of their income to the church. Among them, 37 percent say they tithe and 17 percent say they give more than 10 percent.
One in 5 say they give regularly but they give less than 10 percent of their income. Seventeen percent say they're not consistent with their tithing and 8 percent say it's difficult for them to tithe due to finances.
Those more likely to tithe are those who attend services regularly.
Based off of a 2017 survey of 1,010 Americans who attend Protestant or nondenominational services at least once a month and 1,000 Protestant senior pastors, the report also found that many believe donating money to non-church entities can count as a tithe.
While 98 percent say their tithe money is directed to a church, nearly half (48 percent) say tithes can be given to a Christian ministry, 35 percent say tithes can go to another church, and 34 percent say funds can go to an individual in need.
Notably, 18 percent say donations to a secular charity can count as part of their tithe. Those more likely to agree with this are Lutherans and Methodists.
Overall, 83 percent believe tithing is a biblical command that still applies today while only 8 percent disagree.
Recently, some, including Thomas Schreiner, professor at The Southern Baptist Theological Seminary in Louisville, Kentucky, have argued that the practice of tithing is no longer necessary for Christians to perform.
"The commands stipulated in the Mosaic covenant are no longer in force for believers," argued Schreiner in a 2017 column for The Gospel Coalition.
"Some appeal to the division between the civil, ceremonial, and moral law to support tithing. Yet these divisions, I would observe, are not the basis Paul uses when addressing how the law applies to us today. And even if we use these distinctions, tithing is clearly not part of the moral law."
Pastor J.D. Greear of The Summit Church in Durham, N.C., has argued that although "Jesus left us under no part of the law, not the tithe or anything else," the idea of giving 10 percent of all that God gives remains a "good guide." 
"[T]he law said 'Don't murder;' yet, Jesus said the Gospel demanded we love our brother always and not hate him, not even our enemies. So, if the law says 'Give 10 percent,' what kind of generosity does the Gospel call for? Would it not be greater generosity than 10 percent, just as the other commands were also intensified in Christ?" he posed.