'Overlord II' Latest News: Series Launches 'Kingdom Arc' With New Key Visual and Additional Cast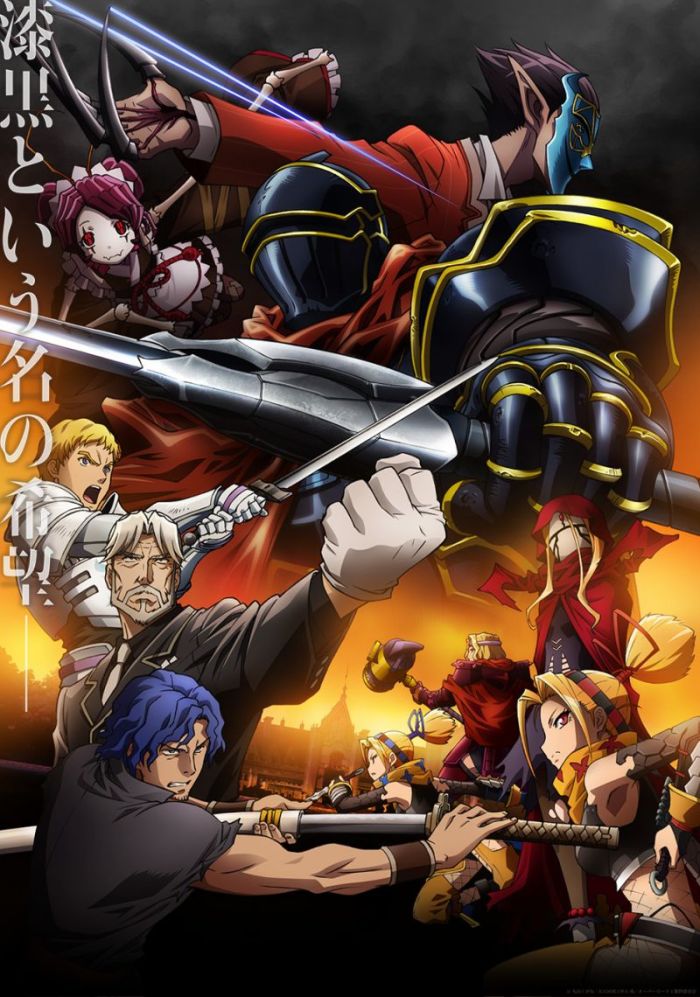 A new key visual art has been revealed for the newest arc of the ongoing Japanese action-adventure anime series "Overlord II."
The said arc began with the series' sixth episode titled "Those Who Pick Up, Those Who Are Picked Up," which aired last Feb. 13. It is also expected t usher in five new characters that consist of Lakyus, who will be voiced by Ami Koshimizu; Gagaran, whose voice will be provided by Kimoko Saito; and Evileye, who will be voiced by Yumiri Hanamori. Shizuka Ishigami and Miyu Tomita has also joined the cast as Tia and Tina respectively.
Additionally, new visuals have also been released featuring three returning characters: Renner Theiere Chardelon Ryle Vaiself, voiced by Kiyono Yasuno; Climb voiced by Ryota Ohsaka; and Brain Unglaus, voiced by Koji Yusa. All three characters will be playing significant roles in the newest arc.
Renner is the Third Princess of the Kingdom, known as a benevolent reformer who has brought some great and positive changes to the Kingdom. However, behind closed doors, she is revealed to have a psychopathic personality who does not really care for the feelings of others, except those of her trusted bodyguard, Climb.
Climb, for his part, was a street urchin who was about to die from a sickness before Renner came and took him off the streets. He thus views his services to her as a way of fulfilling this debt, while also remaining unaware of his Princess' true nature.
Brain, on the other hand, is a warrior turned mercenary, who lost his will to fight, only to regain it again after witnessing Climb's feat of withstanding an intense killing intent from Sebas Tian, leader of the Pleiades Combat Maids.
"Overlord II" airs on Tuesdays at 10:30 p.m. JST on AT-X and late night at 12:30 a.m. JST on Tokyo MX and at 2:30 a.m. JST on MBS. It also airs on BS11 on Wednesdays at midnight JST. Information on other broadcast schedules and online resources can be found on the series' official site. Episodes are also available in select regions outside Japan with English subtitles on Crunchyroll, and in English simuldub on the Funimation premium subscription.