'Pacific Rim 2' Release Date, Rumors: Guillermo Del Toro Working on Script, Bringing Back Characters From First Film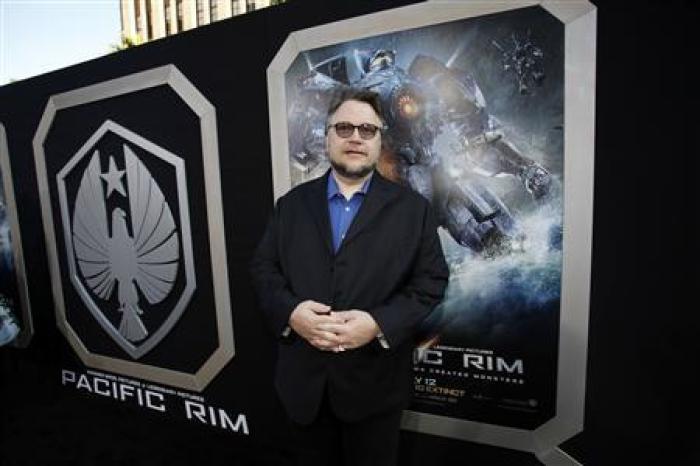 Earlier this year, director Guillermo del Toro announced on Legendary Picture's YouTube channel the news that the studio is now planning to release a second installment of the science fiction monster film "Pacific Rim" in April 2017. Following the his announcement, the firm released a statement confirming it.
The 49-year-old director said that the design production for "Pacific Rim 2" would start this month and that scouting for the location would take place in July 2015. In November that year, the crew will then begin the principal photography.
Del Toro didn't say much about the plot of the sequel. However, Screenrant indicated in their reports some bits and pieces about the upcoming movie by the words of the director.
They cited an interview done by Shock Till You Drop where del Toro discussed television show "The Strain" and another upcoming project of his, "Crimson Peak" as well as "Pacific Rim 2." Del Toro was asked how he and his writing mate Zak Penn will intend to shape the next mech vs. monster film.
"You're asking the right questions but not necessarily the way you think. If you think are we invading their world, we're not, but we're showing more of that world," he said.
"Maybe the film will take us back to the Kaiju dimension to show the monster armies marshaling for a second attack on our planet," Screenrant speculated.
Del Toro also spoke with the press about the characters that will return in the forthcoming installment.
"The characters I love will return. Raleigh, Mako, Newt, Gottlieb and who knows, maybe even Hannibal Chau - but we are taking them into a fresh territory that will display amazing sights and battles. The first film set the stage and now we're ready to have a blast," the director added.