Pakistan Captures Admitted ISIS Suicide Bomber Before Planned Easter Attack
Pakistani authorities arrested a self-confessed woman suicide bomber who was about to execute an attack on Christians celebrating Easter in the city of Lahore.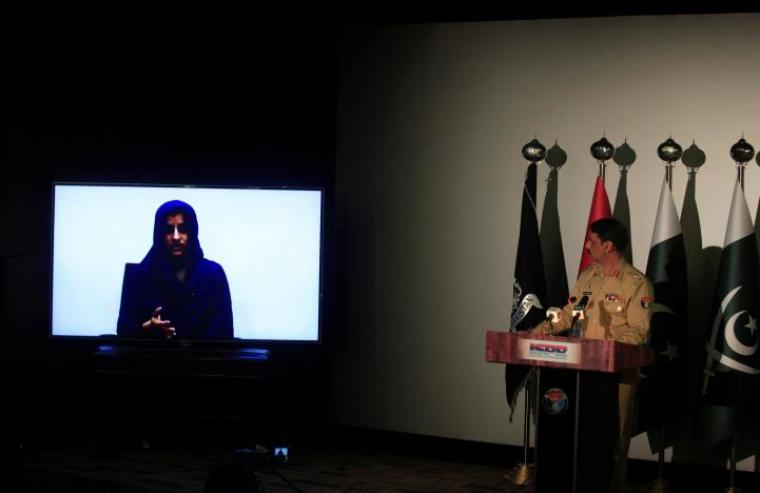 Noreen Leghari, 20,who claimed to be a fighter for the Islamic State (ISIS), is now under the custody of the Pakistan military. Army spokesman Maj. Gen. Asif Ghafoor confirmed her capture in a press briefing where he gave an update on government operations against terrorists.
The suspect was a second-year medical student from the Liaquat University of Medical and Health Sciences in the southeastern province of Sindh in Pakistan. Leghari admitted to the foiled attack in a video, part of which was shown in the press conference.
She revealed that she had been to Syria to attend weapons training. She then travelled from Hyderabad to Lahore with two other men to stage an attack at a church on Easter Sunday.
"They had two (explosives-filled) jackets and four hand grenades, and the jackets were to be used for an attack on some church during Easter," she admitted. "And I was to be the suicide bomber."
But their plans were thwarted when the military discovered their hideout on Friday night.
Meanwhile, Liaquat University of Medical and Health Sciences Vice Chancellor Naushad Sheikh maintained that the medical student was not recruited by anyone from the campus.
"We don't think she was approached by anyone within the university," he said. "We believe that she was contacted through social media."
Leghari's brother believes she did not join the ISIS on her own.
"We refuted her ties with any [terrorist] organization in the past, and we refute them again," Afzal Leghari told Geo News. "We stand by our statement that Noreen was kidnapped."
In February, her father, Jabbar Leghari, reported her missing after she failed to return home from the university.
But the medical student denied this and admitted that she joined the group on her own.