Pakistani Christian Father Tortured to Convert to Islam, Considers Suicide, but Refuses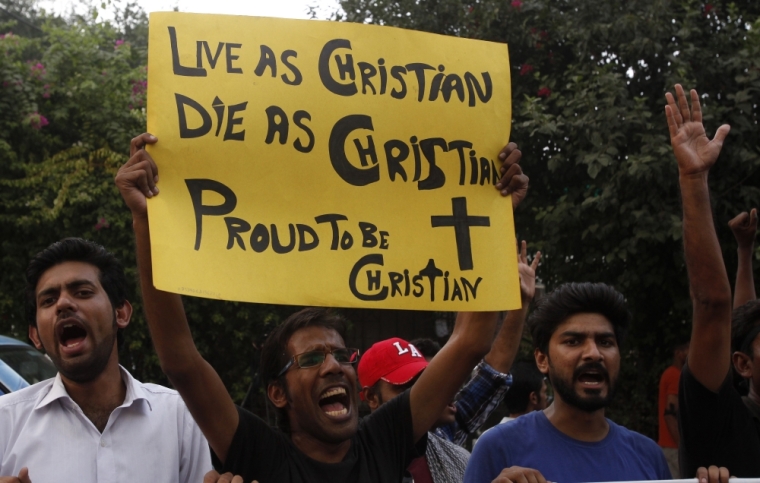 A Pakistani Christian man, a father of five, was reportedly threatened and psychologically tortured by Muslim coworkers who wanted him to convert to Islam, and even though he considered suicide, he refused to convert.
"They very often called me 'kafir', which means unfaithful, and they threatened me that they would resort to false accusations of blasphemy if I refused to convert to Islam," said Patras Hanif, the Pakistani man who was the victim of abuse, according to Fides News Agency.
Hanif, who worked at a construction site in Multan, in Punjab, faced violence and harassment from fellow workers who wanted him to abandon his Christian faith, which at one point even drove him to consider suicide.
The father turned to Christian lawyer Sardar Mushtaq Gill, however, who has taken on a number of persecution cases in the Muslim majority country.
"Extremism, hatred, motivated only by a different faith, preconceived hostility: this is the suffering Christians in Pakistan go through. Islamic extremist groups would like to eliminate Christianity and other religions," Gill said.
"This extremism is the cause of the exodus of religious minorities in Pakistan. Political leaders and Muslim religious leaders should publicly discourage these attitudes and start a more ambitious program of religious harmony, recalling that all citizens have equal rights and dignity," the lawyer added.
There have been several cases of violence and murder by Islamic mobs against Christians in the country over the past several months. Earlier this week, the son of a Pakistani Christian servant recalled the brutal beatings that his father endured at the hands of police in the town of Gujranwala, trying to get him to confess to a crime he didn't commit, which eventually led to his death.
Another Christian father in the town of Sialkot Tehsil in Punjab was shot to death by unknown gunmen in January, which prompted Christians to take the streets in protest against what is being investigated as a "terrorist attack."
"An investigation is under process and will be extremely vigorous. So far the motive of the killer is unknown, this may even have been a small scale terrorist attack. The police authority is committed to find the killer and we hope to have success as it happened in broad daylight," investigating officer Mohammed Masood told British Pakistani Christian Association officer Shamim Masih.
Women and girls have also been subjected to harassment and violence, particularly by Muslim men. Earlier in January a 17-year-old Christian girl was killed after she and her friends rejected the sexual advances of drunken Muslim men in Lahore, Defence Colony. The rejection caused the Muslim men to turn violent, and crash their car right into the girls.
"How dare you run away from us, Christian girls are only meant for one thing, the pleasure of Muslim men," one of the men reportedly said.