Pastor Abedini and 3 Other Americans Imprisoned by Iran Likely to Be Forgotten by Obama in Nuclear Deal, ACLJ Warns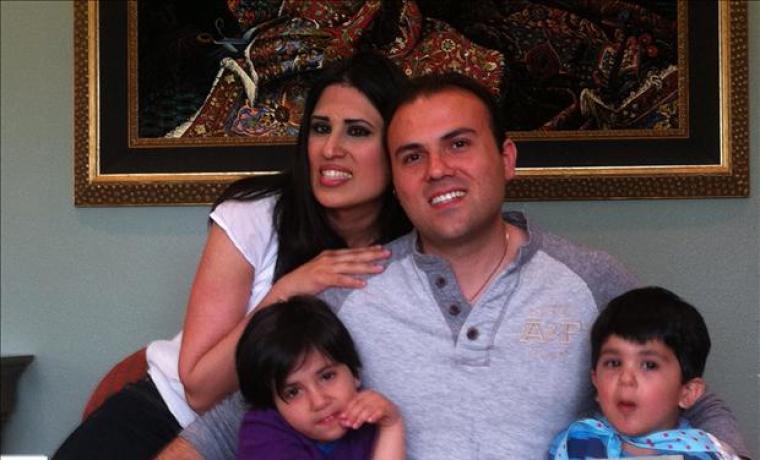 The American Center for Law and Justice has warned that pastor Saeed Abedini and three other Americans imprisoned in Iran seem likely to be forgotten by President Barack Obama's administration in the proposed nuclear deal with Iran.
Beside Abedini, the law group has identified Jason Rezaian, Amir Hekmati, and Robert Levinson as three other U.S. citizens being held in Iranian prisons.
ACLJ Chief Counsel Jay Sekulow wrote for Fox News on Wednesday that forgetting these Americans in the negotiations would be "outrageous," but the signs are showing that it might very well become a reality.
"The Obama administration has refused to ask for the release of Pastor Saeed and the other imprisoned Americans at the bargaining table. And that is a tremendous mistake," Sekulow wrote.
"While President Obama told the Abedini family that securing the release of pastor Saeed, a U.S. citizen, is a 'top priority,' there's little evidence to suggest that is happening," he added, referring to Obama's meeting with Naghmeh Abedini and the couple's two children back in January in Boise, Idaho.
A historic deal was reached with Iran at the beginning of April, which will restrict part of the country's nuclear program in exchange for the lifting of international sanctions. While the deal is yet to be finalized, Obama claimed that it is not based on trust, but on "unprecedented verification."
"This will be a long-term deal, that addresses each path to a potential Iranian nuclear bomb," the president said.
"If Iran cheats, the world will know it," he added.
Naghmeh Abedini responded by saying that she hopes the deal will help her husband, who has been imprisoned in Iran for over two years now because of his faith.
"As Secretary [John] Kerry stated, the United States and Iran continue to talk about the release of Saeed and the other Americans held captive in Iran. It is the hope of our family that Saeed and the others are released and returned to their families. President Obama has told our family that he considers securing the freedom of Saeed to be a 'top priority' and I continue to take him at his word," Abedini said in response to a separate statement by Kerry which revealed the U.S. is engaging with Iran every day regarding the release of the Americans.
The pastor's wife separately said in an update that Abedini's health continues to be a major concern for the family, as the Iranian authorities are not giving him the medical care that he needs.
Sekulow suggested that the White House needs to take a firmer stance with Iran.
"The U.S. must operate from a position of strength with Iran. Secretary of State Kerry should tell Iranian Foreign Minister Zarif that there will be no final agreement of any kind until the Americans are freed and returned to their families. It really needs to be that simple and direct," he wrote.
"It's time the Obama administration put the American hostages front-and-center. These Americans and their families deserve nothing less."