Pastor Craig Gross of XXXchurch Calls Christians' Criticism of 'Noah' 'Embarrassing'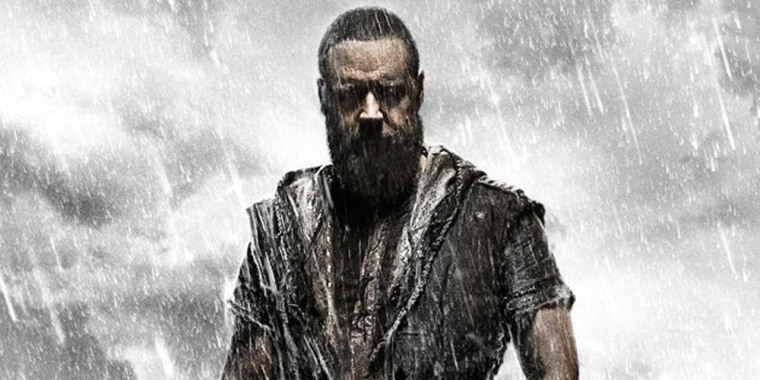 Pastor Craig Gross, whose young son stars in "Noah," is defending the film against critics in the Christian community, citing the uproar over the film as "embarrassing."
The pastor is the founder of XXXchurch and is also the father of Nolan Gross, who stars in the Darren Aronofsky-directed "Noah" as young Ham. Gross spoke to The Christian Post about the widespread criticism of "Noah," sharing his perspective as both a Christian leader and as a father.
"It doesn't surprise me, it's just embarrassing more than anything because most of the criticism and the critiques are [from] people who haven't seen the film," said the pastor.
"Even if my kid wasn't in it, and I wasn't there, I would still be bothered by the criticism."
Gross also addressed the recently-released video montage featuring religious leaders and Christian media members endorsing "Noah." While hearing from influential leaders in the Christian faith was beneficial, Gross took issue with Christians who need to be told whether to see the film or not.
"The video of people seeing it and saying it's good, even that's embarrassing," he told CP. "That we have to go so far out of our way to say with big voices, 'Trust me, it's good.' My gut reaction, if I wasn't involved and if I didn't see it, any of that - I would say, 'It's a Bible story, its PG-13, it's a famous director, $150 million [budget], Paramount studios behind it. Wow, this a cool thing.'"
Among the many "big voices" Gross referred to in relation to the "Noah" criticism was that of Pastor Rick Warren who inaccurately quoted Aronofsky on Twitter earlier this month. Moreover, the Saddleback Church founder had initially condemned "Noah," but later deleted the tweet.

"Rick Warren was the most shocking of them all," Gross told CP. "A guy that embraced, you know, the president … The things that he's done on his campus, the things that he's gotten behind - for him to come out and say something like, and not even watch the movie, that really bothered me."
A more difficult issue than the premature "Noah" criticism is protecting 11-year-old Nolan Gross from the backlash; Gross revealed that he was forced to delete mean comments from his son's Instagram account including "heresy" accusations. Nevertheless, the pastor addressed the church's resistance to "Noah."
"Even amongst people in our own Christian world we interpret things differently and we fight, so why wouldn't we think we're gonna fight with a Hollywood studio," Gross explained. "That's why we have a church on every corner with a different denomination."
Gross' final comments on the film included a summarization of his own review of "Noah."
"It bothers us that somebody else outside our group is telling our story," Gross told CP. "Instead of welcoming that, and marketing it to a small crowd, we are instead going to market to the masses something that makes you think, makes you run back to your Bible- it made me think about Noah in a different way. Whether all those things are true or not, the Bible didn't give us those details."
As for his son's future in Hollywood, Gross assured CP that he and his family disregard fear and accept both the opportunities and challenges that come with the territory of an acting career.
"It's not all going to be Bible stories," Gross sagely expressed. "There's gonna be some challenges, not everything is going to be Christian, it's the real world. We have embraced it as a family. We look at is as an opportunity. Hollywood has that ability to bring people together around a screen and around a project. If [Nolan] continues to do it, we will fully embrace it."